German band Beyond the black are back with a new album – Horizons. It's their second release since a major lineup change in 2016 shortly after the release of their second album. Since that time though the band has gone from strength to strength and the linup has remained stable. Singer Jennifer Haben in particular has got better and better as a performer and the band has toured extensively over the last few years. They are due to head out on tour with Amaranthe in November, so assuming the virus doesnt cause problems then that's going to be a great tour.
Beyond the black have a sound that marries symphonic metal with pop to create some very radio-friendly songs that are still heavy enough to appeal to a lot of metal fans.
"Wounded healer" is a duet with Jennifer Haben sharing vocal duties with Elize Ryd from Amaranthe. It's a great song – check out the video…
"Some kind of monster" is probably my favourite song on the album
"You're not alone" sees not only symphonic elements being used but also electronic sounds which give it a slightly different feel.
I've got mixed feelings about "I won't surrender" – the almost obligatory ballad. It's a piano based ballad with some lovely vocals from Jennifer Haben, but at the same time it just feels very forgettable and generic.
The next and final track on the album is "Welcome to my wasteland" is a much heavier song and is a great closer for the album. I have a feeling the song is going to sound great when played live.
Check out the video for "Golden pariahs"…
Despite the cover only showing Jennifer Haben (3 pictures of her), and her owning the band name, this is by no means a solo project – the rest of the band are excellent as anyone who has seen them live will know and are now a key part of Beyond the black. This album shows the band developing and trying new ideas rather than being content to stick to making the same sort of album again and again. I really look forward to next year when they tour with Amaranthe as thats two great live bands together and both will have new albums to play.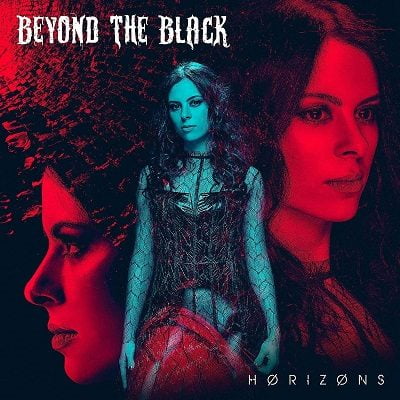 "Horizons" will be released on 19th June 2020
Track listing:
1. Horizons
2. Misery
3. Wounded healer
4. Some kind of monster
5. Human
6. Golden pariahs
7. Marching on
8. You're not alone
9. Out of the ashes
10. Paralyzed
11. Coming home
12. I wont surrender
13. Welcome to my wasteland