Aria, formed in 1985, was the first Russian Heavy Metal band to break through to mainstream media and commercial success. The media dubbed these guys the 'Russian' Iron Maiden. Interestingly enough, most of the bands lyrics are written by professional poets. Mixed by Roy Z and mastered by Maor Appelbaum, this is Aria's 13th studio album.
On first listening, I can easily hear why these guys have been dubbed the 'Russian' Iron Maiden. 'Race For Glory' gives us a great start in what sounds like Maiden's 'Piece Of Mind' era. What also hits you initially like a ton of bricks is that the songs are sung in Russian. At first I wasn't sure this would work for us Western Europeans but the longer this opening track goes on the more I'm starting to get used to it. 'Varyag' gives us more 'NWOBHM' and I'm impressed so far as we reach 'Lucifer' which reminds me of standing amongst 107,000 people at Donington Park in 1988. This is where I first heard Kiss performing 'Cold Gin', and this opening riff is very similar.
So far Aria have demonstrated that a language barrier doesn't matter, as we all the know that the rock and roll we love will always speak for itself. 'Let It Be' is a prime example of this. An amazing acoustic intro leading to what I would call a predictive ballad but there's a lot within this song for me to hit repeat once it's ended. The synths in the background add a nice touch and help thicken the sound on this track. Nice stuff.
'Lust Run's opening riff is hauntingly Maiden's 'The Trooper' in disguise, but I did warn you! Nevertheless, there's plenty here for Aria to make the song their own. In a strange way, it's like Maiden being reborn. Maiden lost me after 'Seventh Son'. I was a massive fan before that, knew all the songs on my bass having locked myself away at the age of 12 in my room and just allowed Steve Harris to teach me. This is like going back to the Maiden of yesterday. Lot's may disagree with this and that's fine, I have no problem with that.
'Alive's intro is the most mainstream song on the album so far. There's a hint of Smashing Pumpkins' 'Porcelina' in the very opening guitar riffs. I like the way the songs turns darker about 2 mins in and hits us with a very clever galloping stop/start riff.
It's a good album this I have to admit. It would be interesting to see if they ever came over to these shores what sort of an attendance they would achieve. Maybe a support slot would be a safer bet.
'Kill The Dragon', 'Smoke Without Fire' (a lengthy anthem in itself), cements this bands potential that can possibly be reached, but 'Curse Of The Seas', with it's eerie but beautiful guitar intro is something else. It's lazy beat through the initial parts of this anthem leads perfect into what becomes one of the best tracks on the album.
Maiden, give these guys a support slot next year……..don't be scared.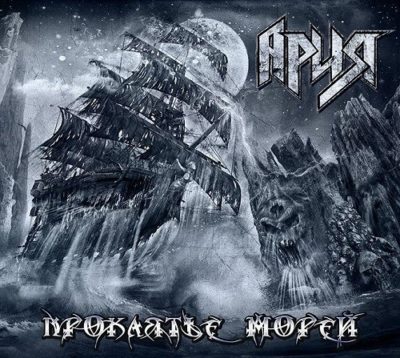 Track Listing:
1 – Race For Glory
2 – Varyag
3 – Lucifer
4 – Hard To Be God
5 – Let It Be
6 – Lust Run
7 – Alive
8 – Kill The Dragon
9 – Smoke Without Fire
10 – From Sunset To Sunrise
11 – Curse Of The Seas
Line-up:
Vladimir Holstinin – Guitar
Vitaly Dubinin – Bass Guitar / Backing Vocals
Mikhail Zhitnyakov – Vocals
Sergey Popov – Guitar
Maxim Udalov – Drums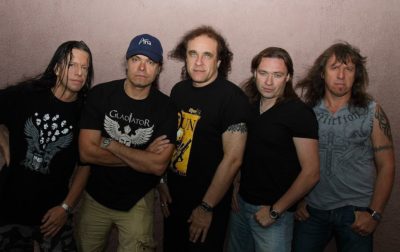 If you love Maiden, Helloween, Kiss and all NWOBHM then you will like these guys. A great album.