Essex-based metallic hardcore outfit Above All have announced 'Disarm The Gods', their upcoming three track EP – and the first new music they've released in over two decades – on March 25th.
Above All formed in Essex in the 1990's with an agenda to combine the best musical elements of both hardcore and metal. The group quickly gained a reputation for delivering a brutal and intense live set, which saw them share the stage with the likes of Life Of Agony, Madball, Earth Crisis, Korn and Fear Factory.
After releasing a blistering 7" on indie label Surehand and their debut album on Roadrunner Records, the band called it a day to pursue other interests.
Fast forward two decades to the lockdown of 2020, which saw the band reform with additional guitarist Jay Rowe (Hexes) in tow, write new music, and go on to headline the successful 'Then And Now Hardcore Festival' in the Summer of 2021. And 26 years after their last recorded music comes the release of Disarm The Gods.
Produced and mixed by Charlie Wilson at Monolith Studios, Disarm The Gods showcases the band's unmistakeable blend of intense hardcore, heavy breakdowns and metallic riffage.
Speaking about their new songs, vocalist and lyricist Tony Maddocks says, "We had been away far too long, but we have returned with our hardest and heaviest songs to date. Old-school fans and new listeners should not be disappointed."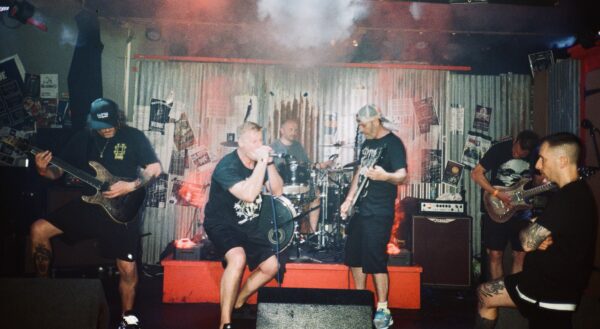 Disarm The Gods is due for release March 25th and will be available on all major digital platforms and limited edition vinyl.
Links: