'Pyres' landed on my desk only last week so I'm a little late in reviewing this one as I do like to get reviews out a week prior to release, but not to worry. We're here now and lovely too.
Words That Burn are a four piece unit from Dundalk in Ireland. The guys fuse melodic rock with alternative rock but where they differ, and more importantly where they get my seal of approval, is by the heavy pulsating riffs that they pull out of the bag in each and every song here.
I must admit that my heart started to sink when I first heard the synths and alternative growls and harmony vocals in opener 'Mammon',  as that is just not my genre, but how wrong was I to even think of dismissing this without a fair shot. This is very, very good. Roni MacRuairi's vocals parallel with the likes of the great Mike Patton from Faith No More. And the music is similar in some respects too.
The album's first single 'Arise',  starts off as pulsating as you could wish. Time to top up my gin and tonic as this could be a bumpy ride. Great sounding guitars and piercing anger vocally. 'Riptide' is another cracker. This has a killer main riff and unforgiving double bass drumming, whereas 'White Smoke's'  opening allows the band to demonstrate their more artistic side. It's strange because the melodic vocals in the chorus' of this genre was the thing that always pushed me away from it, but Words that Burn's chorus' have the opposite effect. Is it the penetration that follows each one?? I don't know. But what is clear is that this is a great album.
There's shades of Slipknot's intensity and speed in 'Deathgrip'  and 'Fire In The Air'  gives more of what Words That Burn are all about and believe in. Great guitar riffs. One of the best and most pulsating tracks on offer here is 'Shallow Sleep'.  Great sounding, crunching guitars, great riff, great beat. It has everything.
And so do 'When We're Forgotten'  and 'A Mortal Call'.  The latter starting peacefully, but it doesn't last long. The formula continues. There's a stunning section midway full of feel and depth with some lovely 'Johnny Buckland' style guitar caressing, paired with some great vocals from Roni. A perfect ending to a superb offering. Please check this album out. You wont be sorry or disappointed.
Track Listing:
1 –  Mammon
2 – Arise
3 – Riptide
4 – White Smoke
5 – Deathgrip
6 – Fire In The Air
7 – Between Me And The Buried
8 – Shallow Sleep
9 – When We're Forgotten
10 – A Mortal Call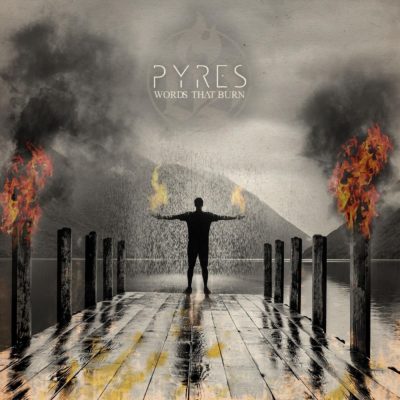 Line-up:
Roni MacRuairi – Vocals & Guitar
Ger Murphy – Bass & Vocals
Shane "Jelly" Martin – Guitars & Vocals
Jason Christy – Drums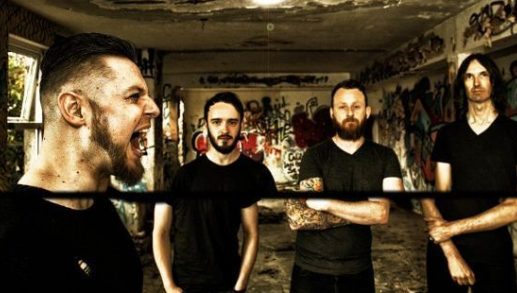 Release date: 11/06/19. Length: 46mins This is a great album of progressive metal. A band for the future.