I had not planned to review this gig but being the last date on the tour and also no support bands meant that over two hours of music was promised by Twisted Illusion so it would be a shame to not document it.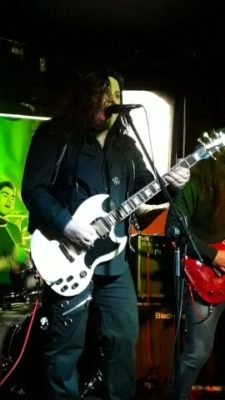 Notes were kept to a minimum so as to just lap up the music as the Avengers assembled on the Star And Garter stage (well, drummer Christopher Jenkins does look similar to Captain America) like five prog delivering super heroes! First set opener 'Online And Inline' was truly joyous as a wave of energy burst out. The band sounded huge, especially the bass guitar tapping piece from Cici Powell-Melkonian and of course there's no hiding from Matt Jones' screams. Sumptuous melodies flowed throughout 'A Moment Of Lucidity' and a double axe attack came from Matt and Saxon Davids. 'Apocalypse…#LOL' was the third in a row from debut album Temple Of Artifice, in fact the whole album was played apart from 'Freedom To Fail'. It took on a new lease of life with the new line up due to the keyboards from Andy Gotteri.
'Medicated Society' the first of a double whammy from Excite The Light : Part One album saw Matt strap on his double neck Gibson and his vocal filled the room like a hug from your best mate, followed by the title track as the band hammered out the intro and what followed took the song to a completely different level. Introduced by Matt as "A melody of songs", Imitate Me Part One' and Imitate Me Part Two' were played back to back for a thrilling fifteen minutes to end the first set as Matts voice changed from like an angel to a banshee in the blink of an eye. A brief change of line up saw Daz Dean step up on an eye catching Flying V and the drum stool was taken by Philip Shacklady to bash out the 'Overture/Temples Of Syrinx' segments of the Rush tour de force anthem '2112' with Matt hitting some window worrying high notes!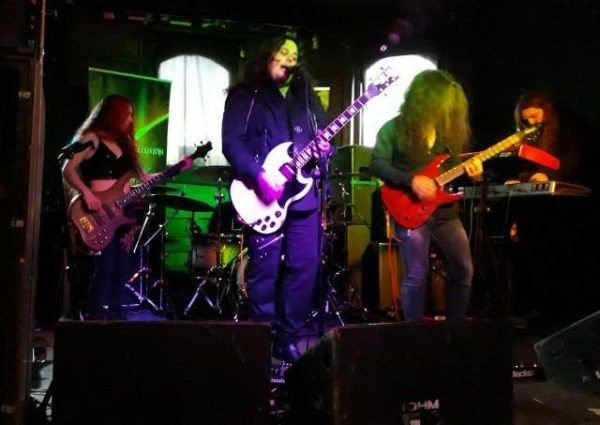 As Phil played drums on the Insight To The Mind Of A Million Faces album, he stayed onstage to play on a trio taken from it. After a couple of hilarious "Was it you, was it me?" false starts, 'I Wish I Was There', dedicated to Steven Macaulay was chock full of goosebump lead vocals. The double neck Gibson made a return for 'Social Paradox' as Matt said "Sorry but there are no short songs in this set". As if anyone in the room really cared as it was a musical orgasm! Last of the three and my personal highlight was the highly emotional 'Nobody's Child', a beautiful piece of music that I'll admit to shedding a few tears to. The feel good chords to 'No Compromise' gave it an adrenaline boost as the cathartic 'Night Light' bodes well from soon to be released album Excite The Light : Part 2. The finale of a spectacular night had to be a crowd fueled 'Hatred Is A Virtue' that is now a completely different animal highlighted by a heads down full band outro!