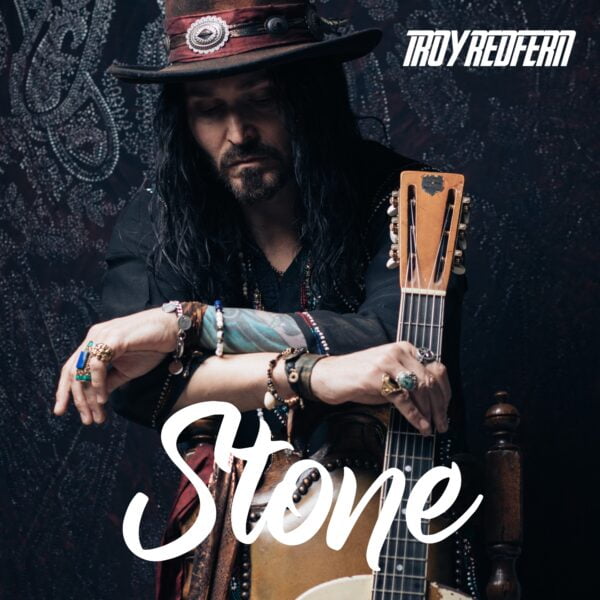 Taking a step back from his usual guitar histrionics, Troy Redfern shows a softer side to his repertoire with recently released 'Stone', the 4th single taken from the highly impressive The Fire Cosmic album.
A lilting intro sets the scene perfectly with dreamy guitar lines and a heart melting vocal for an emotional tour de force until it muscles up midway to captivating dynamics backed by a razor sharp meandering slide guitar solo.
You can catch Troy on tour now supporting Robert Jon And The Wreck in September, then with The Quireboys in October/November.
Purchase links for the 'Stone' single, The Fire Cosmic Album and tour dates are here along with his Youtube channel :- http://smarturl.it/troyredfernTFC I https://troyredfern.com/shop/ I https://www.planetrocktickets.co.uk/tickets/?search_str=ROBERT+JON+%26+THE+WRECK I https://www.thegigcartel.com/Artists-profiles/The-Quireboys.htm I https://troyredfern.com/ I https://www.facebook.com/TroyRedfern I https://www.youtube.com/user/TroyRed7
The Troy Redfern Band :-
Troy Redfern – Lead Guiar/Lead Vocals.
Darby Todd – Drums.
Dave Marks – Bass Guitar.
Latest single 'Stone' from The Troy Redfern Band will cement itself between your ears!