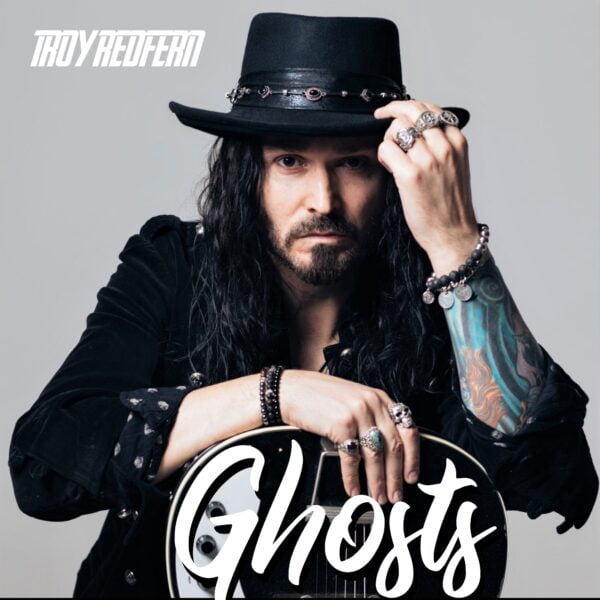 Friday 6th August 2021 sees Troy Redfern unleash his sixth studio album 'The Fire Cosmic' via RED7 Records. An early taster came from the potent single 'Waiting For Your Love' and now a free download track 'Ghosts' is now available from it to. Both of these tunes bode well for the eight remaining tracks.
Snappy snare work throughout bites your ankles as your hips will shake from a shimmering shuffle. It's a hairy rock and roller as laid back verses give way to full on chest beating choruses of "She's riding on, riding on through the pain. When love is gone only ghosts of memories remain" as Troy delivers his vocals through gritted teeth. His trademark slide guitar work twists and turns to enchant and his guitar solo three minutes in is a fiery fretboad force of nature!
Pre save album links and band info are here :- http://www.troyredfern.com I https://troyredfern.com/product-category/pre-order/?orderby=date
Another masterclass of slide guitar fires up the flames for 'Ghosts', powerful enough to bring these ghosts back to life .