Toby Jepson announces new songbook 'Sticks And Stones – My Life In Words'
After two years of performing online shows to a dedicated audience of fans, former Little Angels singer/songwriter and vocalist/band leader with Wayward Sons – Toby Jepson is set to release a comprehensive lyric songbook that will span his entire career from the early days as a young songwriter in Scarborough right through to the latest album release by Wayward Sons – 'Even Up The Score'.
The songbook will contain 52 hand-picked songs that are accompanied by lyrics, brand new explanations, stories and memories surrounding the songwriting and recordings. Also included are a selection of photographs chosen from Toby's personal collection that depicts the singer in both live and studio environments, as well as a whole host of candid, behind-the-scenes shots.
Photographers Neil Lupin and Kerrang! legend Tony Mottram provides many photos from their collections having both photographed Toby extensively over the years. There will also be a discography and a full list of every song Toby has ever released and with who.
To accompany this songbook, Toby is also giving away a FREE CD of previously unreleased material. The 12 songs (final track list to be confirmed) contained are a mixture of demos, unfinished master tape recordings and rare acoustic takes from various points in Toby's career. This is the first time the tracks will have been available commercially.

Watch 'The Colour of Love' (story and song live acoustic): 
Toby commented, "This book has been a long time coming, as for me the heart of any band or musical project are the songs! This might sound like an obvious statement, but I believe the lyrics form the core elements and are often overlooked. I have always believed that words are everything with songwriting, and certainly, from my perspective, I have strived throughout my career to be as authentic and as honest as I possibly can with the subject matter. I hope this book can be a deep dive for fans, or even the casual observer, into my world as a songwriter. It's quite private but oddly usually reveals much about the writer through the song's lyrics. I am no different, and come from a long line of traditional writers where you literally chart your own life's evolution through the songs that you write."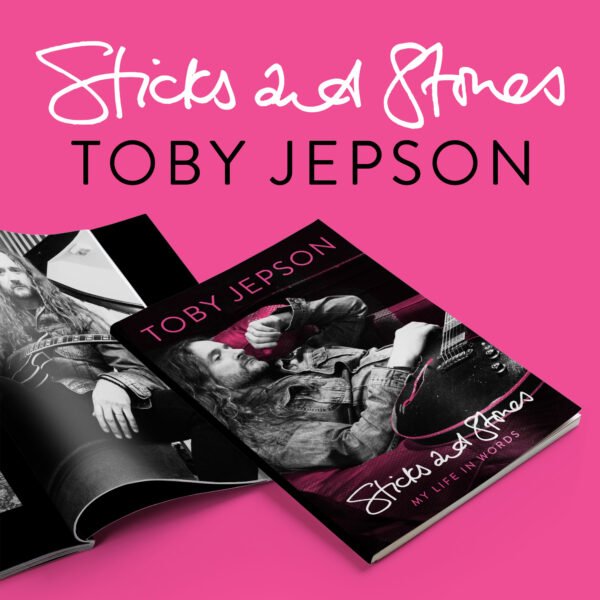 Toby's new songbook 'Sticks And Stones – My Life In Words' is a limited edition offer and available to pre-order now until Friday the 2nd of September via his official website. 
The book is accompanied by brand new t-shirt designs that are available individually or as part of a special bundle offer.

Find out more: www.tobyjepsonofficial.com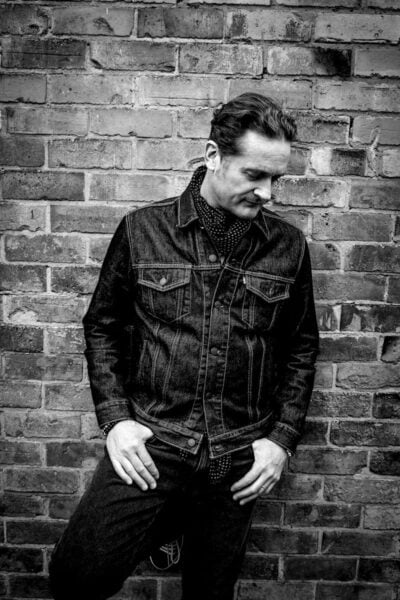 Connect with Toby Jepson:
. Official website: https://www.tobyjepsonofficial.com
. Facebook: https://www.facebook.com/tobyjepsonofficial/
. Instagram: https://www.instagram.com/therealtobyjepson/
. YouTube: https://www.youtube.com/tobyjepsonofficial
. Twitter: https://www.twitter.com/TobyJepson