Northern Irish alternative-rock band Therapy? have revealed their official lyric video for the track Success? Success Is Survival taken off the band's fifteenth studio album CLEAVE.
Not afraid to speak about injustices, vocalist Andy Cairns explores some of the nature in the lyrics commenting: "The song is about the growing divide between the haves and have-nots." And the societal views in the track "Vladimir Lenin said, 'Capitalist society, is and has always been horror without end'.
The opening line of the track is "the cream of this country, rich and thick" and is paraphrased from Samuel Beckett to describe his patrons at Portora School for Boys in Enniskillen (i.e. rich, entitled). This then leads into the pre-chorus "that's the order that's been set, we're expected to accept" this looks at how a 'caste' system is increasing.
The second verse contrasts this with the imagery of desperate immigrants who regularly risk their own and their children's lives to cross perilous water. The title and chorus of the song comes from Leonard Cohen. Asked in an interview in the early '70s what his definition of success was he replied "Success? Success is survival".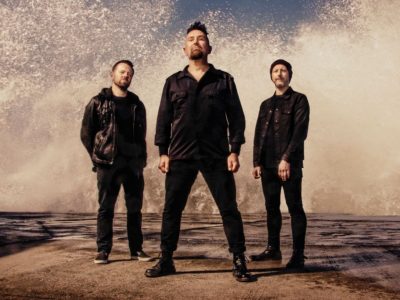 "In CLEAVE, they've delivered a focused collection of songs that have all the clout of a swift kick to the head. Their 15th album is a thrilling listen and Therapy? have rarely sounded as vital or hungry as they do in 2018." – Kerrang! – KKKK
"Informed my political and personal divisions, the spectre of Brexit and the evergreen appeal of downtrend, neck-bothering riffs, the impossible-to-pigeonhole Northern Irish icons' 15th opus is a rallying cry for this draconian age" – Metal Hammer 8/10
Buy/stream CLEAVE here…https://fanlink.to/cleave
Therapy Live:
09/08/19          Boomtown Festival                           Winchester, UK
10/08/19          Lokeren Festival                               Lokeren, Belgium
22/08/19          EDP Vilar De Mouros Festival          Vilar De Mourous, Portugal
24/08/19          Custom House Square                     Belfast, UK
21/09/19          FEILE '19                                         Thurles, Ireland
23/09/19          Brudenell (Matinee)                          Leeds, UK
23/09/19          Brudenell (Evening)                          Leeds, UK
24/09/19          The Cluny                                         Newcastle, UK
05/10/19          Indie Daze Festival                           London, UK