If ever an album would cause confusion in one's mind, 'Vesica Piscis'  is that album, the highly anticipated follow up to The Odious' late-December 2012 debut album 'Joint Ventures'.
You cannot pin this down to a single genre, no chance. First single from the album 'Repugnant'  which follows intro 'Scape',  ebbs and flows between thrash, grunge and some super funky riffing. It's not easy to listen to, but it's not unlikeable either. It's very clever in the fact that it keeps you constantly thinking about the track throughout the whole time your listening to it.
'Arbiter Of Taste'  confirms that The Odious are huge Alice In Chains fans. In fact, Patrick Jobe's vocal are eerily parallel with the late Layne Stayley's. Spooky. This track is a mixture once again of grunge and thrash, and there's no prior warning to the switch. But what a fantastic track it is.
'Glowjaw'  warps us back in time to the Alice In Chains 'Sap'  era. I must say, the bass playing I've heard on this album so far is nothing short of perfect. This is a nicely paced track, with clever riffing, great sections that keep you interested. Patrick showing that it's not all about growling. In fact, his voice is fantastic in every sense.
'Hastor The Shepard Gaunt'  shifts us once again to the heavier stuff. What's interesting about The Odious is that they are capable to perform at least two genres in each track, and that is what you call musicianship.
Don't get me wrong. This album isn't going to be to everyone's taste. It does get quite technical and hard to follow / listen to in parts. If you're after a free flowing album with hit after hit, you'll be disappointed. This is an album of technical ability. Take 'Heavy Rhetoric'  for example. To some, noisy thrash. To others, ability.
It's well worth a listen is this album and it will be on my playlist for a long time. Technical, confusing, mesmerising and pure genius.
Track Listing:
1 – Scape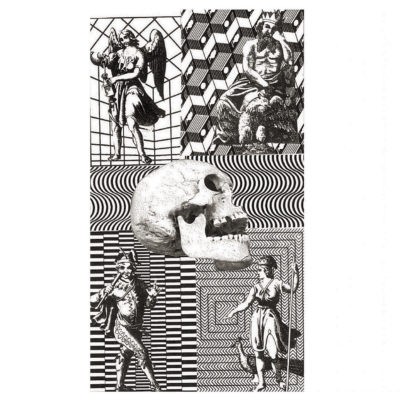 2 – Repugnant
3 – Arbiter Of Taste
4 – Glowjaw
5 – Hastor Of The Shepard Gaunt
6 – Vesica Piscis
7 – Heavy Rhetoric
8 – 物の哀れ (Mono no Aware)
9 – Misuse And Malignment
10 – Fix
Line-up:
Spencer Linn – Guitars/Vocals / Patrick Jobe – Vocals / Garrett Haag – Drums (Bystander)
Austin Haag – Bass (Tracks 2, 3) (Bystander) / Spencer Linn – Bass (Tracks 1, 4 – 7, 9, 10)
Michael Blye – Bass (Track 8) / Aaron Stern – Moog (Track 4) (Sheers, !mindparade)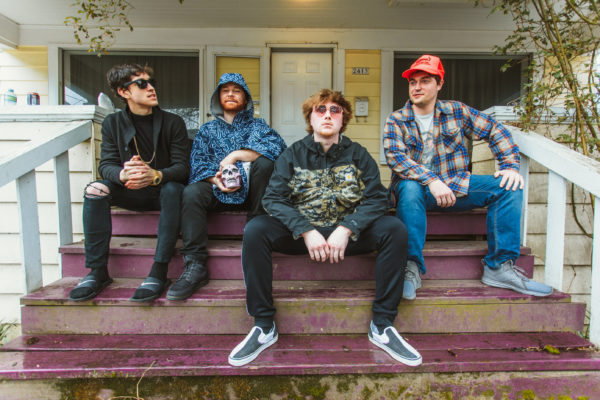 Links:
Release date: 21/06/19. Length: 50mins 23secs. A hard listen, but well worth the listen.