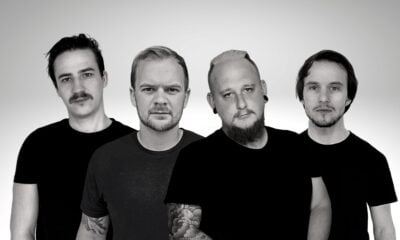 Revitalised Brit heavyweights, TERAKAI, have announced their return from a six-year hiatus with the release of their jaw-dropping new single and lyric video, All That Divides, out now –https://youtu.be/L5iXtZxMsWk
Bursting out of Reading, TERAKAI hurl out cutting rage and melodic undertones, wrapped around their glowing affection for metalcore. Consuming a glut of influences from Metallica and Architects to Killswitch Engage and All That Remains, the UK riff slingers have sculptured a sound that is invigorating and captivating.
TERAKAI's early days saw them persevering through a tragic bereavement to gather an impassioned fan base, sharing stages with the likes of Sepultura, The Black Dahlia Murder and After The Burial. Suddenly, however, the crew announced an unexpected hiatus in 2014. Fast forward six years, and inspired by the surreal nature of current events and the passage of time, the foursome have been drawn out of hibernation and are now set to unveil their brand new single, All That Divides. Vocalist, Joe Knipe remarks that the new track is a: 'furious appeal to the powers that be, to admit their catastrophic failure to lead us through the ongoing crisis and a cynical cry to all of us to wake up'. Upon listening to All That Divides, it is evident that the band feel every note, riff, beat and word. The track explodes with fury and unabashed venom, but also expresses genuine guile and craft (not to mention a killer hook). With firm support from Kerrang! Radio and with plans afoot for further singles, TERAKAI are back and truly ready to excel.
www.terakai.co.uk   |   www.facebook.com/terakai   |    www.instagram.com/terakai
https://open.spotify.com/artist/5vy4cmm5MaroPZ0UfDntvh?si=9GQPJlmWSbCcR3J0c_DIfA