Nottingham has always been synonymous with forests but could this be soon replaced with talk of 'T.o.w.e.r.s' This energetic young band have managed to simultaneously create an album with the sweet, nostalgic sound of the 80s hard rock (with a female twist) movement whilst also maintaining their own stylistic values; taking this iconic genre into the modern era. With raspy yet controlled vocals and aggressive riffs complimented by fast paced drum patterns this band immediately demonstrates the attitude and antagonism associated with one thing: rock 'n' roll.
'Voices' opens the album with a short but sweet melodic line that acts as the calm before the storm as then the galloping fast rhythms come in creating an atmospheric feeling of excitement and fulfilment as the harmony of Holly's vocals against the music creates a pleasantly ambiguous tonality and texture.
The second and possibly my favorite track 'Make your choice' reveal the sequence of cascading outstanding lyrical and musical concepts. With pulsing drum beats, clean atmospheric chord arpeggios, well places guitar fills and additional added bass riffs this nicely sets up for the huge chorus with catchy lines and belting vocals.
'Fire inside me' proves the songwriting abilities of this band with impressive chorus melodies that are both catchy and charismatic. Fast paced rhythm, explosive refrains. This song personifies the title fire inside.
'Whiskey' increases the already simmering rapidity of the album. This song shows the raw metal ability of this band with perfectly placed singing and distorted vocals. This song is short it however manages to be enticingly intense.
An Ode is described in the dictionary as an elaborately structured poem praising or glorifying an event. The band have taken this meaning and redefined it as an opus to all things great in the rock genre. The track is musically divergent but each change in rhythm is handled with such panache you would think they had just invented rock.
Drummers are often overlooked in album reviews but Nick (you should add an O) stamps his authority on Promise You Not. He holds a musical dual with Holly and while she will always win he left me with a smile on my face visualizing his efforts. The guitars (as always) try to steal the show but NickO and Holly win by submission.
Ok this is getting unfair now, Bass solo's as well! Shit Out of Luck is something I hope this band never experiences. This track is pure attitude with a big enough crowd this could be a band anthem.
I so hope this young band gets everything they deserve which is quite a lot.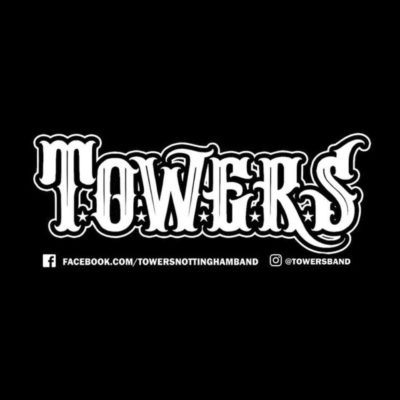 1. Voices
2. Make Your Choice
3. Fire Inside Me
4. Whiskey
5. Ode
6. Promise You Nothing
7. Shit Outta Luck
Line up:
Holly – Vocals Dan – Guitar Leo – Guitar Nick – Bass Nick – Drums
Links:
Towers reach for the sky with their debut album.