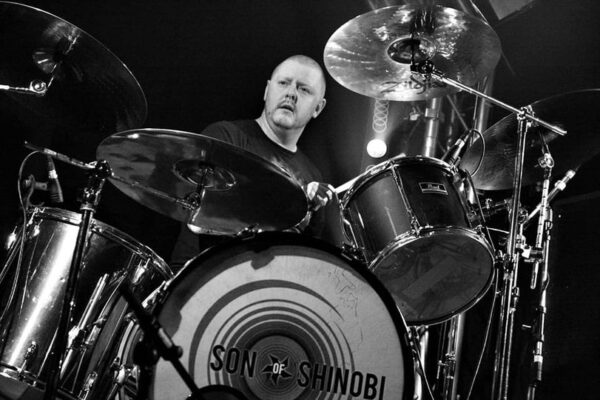 In over eleven years writing over 900 reviews for Planetmosh, this is definitely the emotionally hardest one I've done as Son Of Shinobi return with new single 'Unwritten Boy'. Their drummer Steven Hadzik sadly passed away in the early hours of January 9th 2023 after fighting pancreatic cancer since 2021, playing his final gig with his covers band Diamonds And Ducks less than two months until he left us and as usual, always drumming, always singing, always smiling, the bravest person I've ever met!
This single highlights the dynamics of the Crewe based band as these four fiery minutes begin with soothing guitar lines, sparse snare snaps and a calm before the storm lead vocal in the verses that make way for the spontaneous combusting choruses of chugging riffs, razor sharp guitar lines, seismic drum pounds and a stratospheric height reaching vocal. We get a chance to catch our breath for a laid back midsection until it rages hard and heavy for a full on metal outro, ending on a whisper, proving that sometimes, silence is golden!
This song is one of three composed during December 2022 but 'Unwritten Boy' was the only one completed as Ste was determined to get the drum track laid down at home and in true Ste style, he did so in one take! It was self produced and recorded quickly so Ste would be able to hear it finished as bass player Rudi Heinemann proclaims "It's kind of basic and primitive but has a massive meaning to the band as you can still hear Ste playing loud and proud!"
'Unwritten Boy' gets its first airing tonight with Shutty from Terrorvision playing it on his MMH Rock Radio Show.
This review is dedicated to Steven Hadzik. R.I.P \m/ \m/
'Unwritten Boy' is released on all digital platforms and a purchase link and other band info is here :- Ihttps://open.spotify.com/track/4HZ0slUnnHC5Fztd41hdr8?sihttps://www.facebook.com/sonofshinobi I https://www.instagram.com/son.of.shinobi/?fbclid= I https://twitter.com/SonOfShinobi1?fbclid=IwAR I https://www.sonofshinobi.co.uk/?fbclid=IwAR3L7 I https://www.youtube.com/channel/UC27F_pMzkAo3oD083Qs62mQ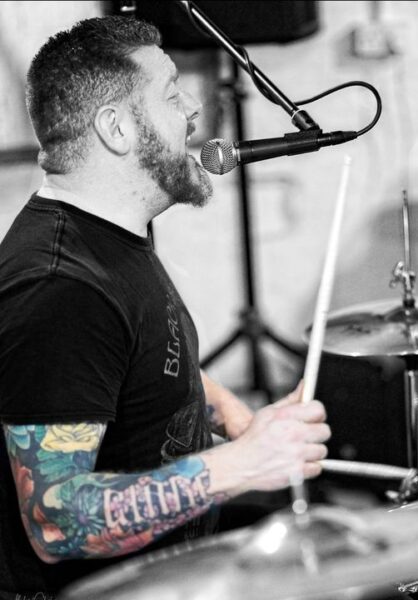 Son Of Shinobi band line up :-
Steven Hadzik – Drums.
Rick Mason – Guitar.
Mark Ames – Guitar.
Paul Senior – Lead Vocals.
Rudi Heinemann – Bass Guitar.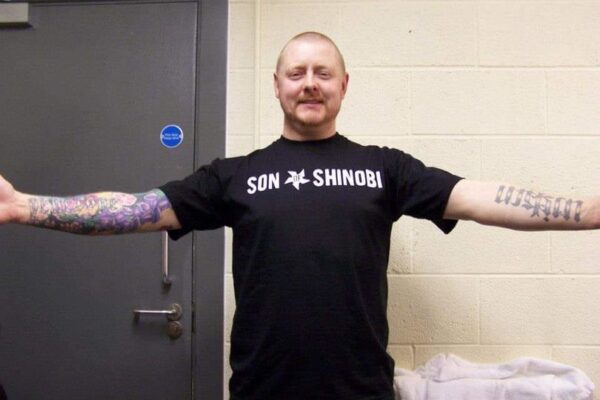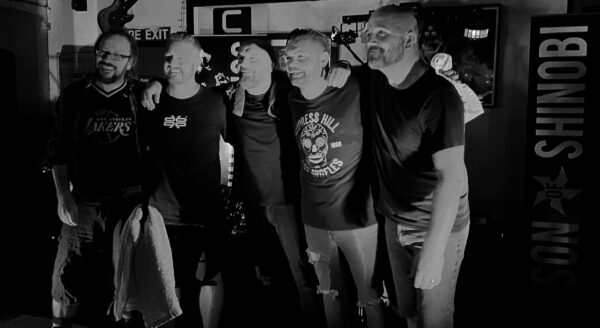 Lose yourself in four ear and heart melting minutes from Unwritten Boy by Son Of Shinobi.