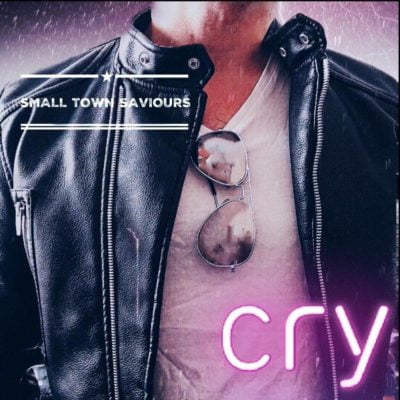 From the ashes of The Black Bullets we have the Newbury based the Small Town Saviours to banish our blues away, point proven by their latest single 'Cry', an ear warming breath of fresh air power pop. It rushes in with the sugar sweet chorus and a gritty lead vocal from Lance Skybaby in the verses that are backed by some tasty doo-wop backing vocals. The riffs are instantly memorable that get right under your skin and stay there for its four minute duration.
It's not all doom and gloom as the promo video as its Grease styled theme is the icing on the cake. The single is currently available from iTunes, Spotify and Amazon.
Small Town Saviours band line up :-
Lance Skybaby – Lead vocals/guitar.
Skinny Pete – Guitar.
Frank Saviour – Bass guitar.
Carl D – Drums.
The Small Town Saviours hit the big city nights with an infectious burst of melodic rock!