SISTER SHOTGUN announce dates in July with Gama Bomb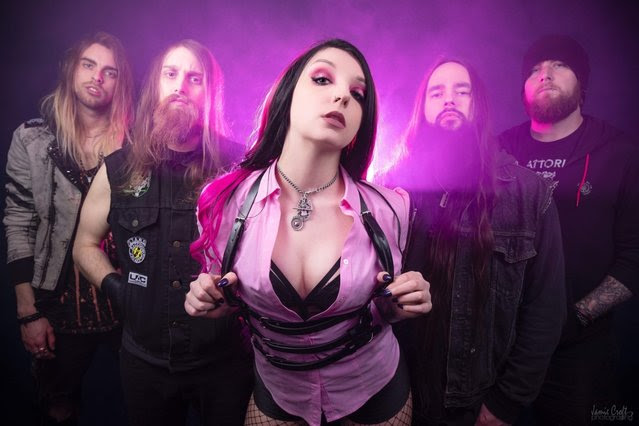 English rock band Sister Shotgun have announced dates in July with Gamma Bomb and a Midlands show with friends Iconic Eye in Cannock on June 1, 2019.
Vocalist Chloe Ozwell says: "We're very much looking forward to returning to the Midlands for an intimate show with our good friends, Iconic eye. It going to be a crazy show"
And on hooking up with Gama Bomb again: "We can't wait to get back on the road and hit a couple of a cities we've not played for in a while. We're excited to be supporting Gama Bomb and these are set to be some insane shows!"
Catch them here:
Iconic Eye + SISTER SHOTGUN
June 2019
1st            CANNOCK – The Station
Gama Bomb + SISTER SHOTGUN
July 2019
12th            MANCHESTER – Satan's Hollow
13th            GLASGOW – Stereo
14th            LONDON – Underworld
SISTER SHOTGUN recently premiered the music video for "Sacred Heart," a single from their debut album, entitled Fragments.
BAND
Chloe Ozwell – Vocals
Benji Tatlock – Guitar
Niall Wills – Guitar
Tim Chambers – Bass
Dave Harvey – Drums
'Fragments' was released to critical acclaim worldwide on April 19, 2019 via Pavement Entertainment.
Engage with Sister Shotgun: