Samantha Fish is back with a new album – Kill or be kind. it comes two years after a year in which she released not just one album but two – "Belle of the west" and "Chills & fever". Those two albums were very different from each other with one being more rocky blues and the other having a more country feel to it, and that's the thing with Samantha Fish, she's not just tied down to one genre but spans several.
On her UK tour earlier this year fans got to hear the excellent "Bulletproof" which she plays on a cigarbox guitar. It's the opening track to the album and that opening guitar part is just fantastic. It's her latest single – check out the video here…
"Love letters" has a very different sound – gone are the powerful slide guitar and strong vocals and instead it's a slower softer song, both musically and vocally (for the verses at least – the chorus picks up the power significantly). It's just one example of the variety Samantha Fish includes in her albums and live shows and demonstrates her versatility. The keyboards are used quite subtly but does round the sound out nicely. Check out the song…
Elements such as the synthesiser or the horns or the backing singers are used carefully – never overpowering the lead vocals or the guitar, just enhancing the sound occasionally. The album does have a very "live" feel – it's not over polished, it's exactly what you'll hear from her if you go and see her on tour.
At age 30 Samantha Fish has been releasing albums for a decade already and has the musical and songwriting talents you associate with much older, more experienced artists, and I think she's nowhere near her peak yet – her tour early next year sees her playing larger venues than previous tours and it's only a matter of time before she's filling places like the Royal Albert Hall. She's certainly one of my favourite artists on the blues scene right now and I'm sure she's going to go from strength to strength.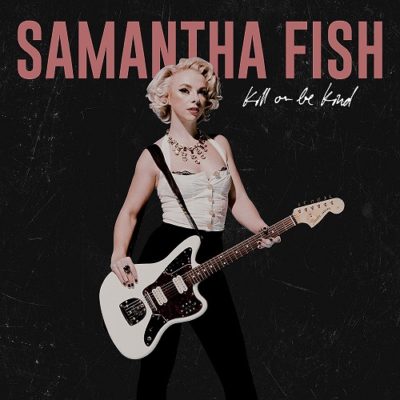 Track listing
1. Bulletproof
2. Kill or Be Kind
3. Love Letters
4. Watch It Die
5. Try Not to Fall in Love With You
6. Fair-Weather
7. Love Your Lies
8. Dream Girl
9. She Don't Live Around Here
10. Dirty
11. You Got It Bad
UK 2020 tour dates
St Lukes, Glasgow – Friday 28 February
Brudenell Social Club, Leeds – Saturday 29 February
Rescue Rooms, Nottingham – Sunday 1 March
Gorilla, Manchester – Tuesday 3 March
The Globe, Cardiff – Wednesday 4 March
Islington Assembly Hall, London – Thursday 5 March
The Waterfront, Norwich – Friday 6 March
Trinity, Bristol – Saturday 7 March
Concorde, Brighton – Sunday 8 March
A fantastic album from an artist that's going to be a lot bigger before too long