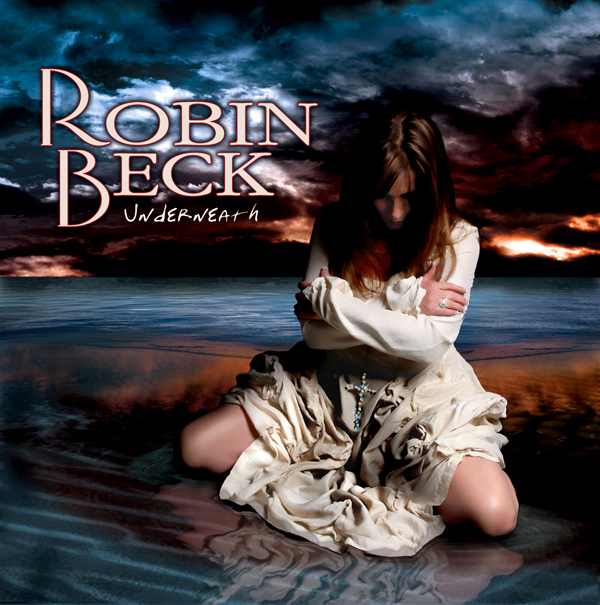 After working with Robin Beck at Firefest in Nottingham Rock City, I was very eager to review her new album 'Underneath'. It is her 10th album release, including her 20th anniversary edition of 'Trouble or Nothing'. Her last album 'The Great Escape' was back in 2011, so as a massive AORmelodic rock fan, I was ready to get my teeth stuck into it. Robin really draws a modern influence in her new record, keeping in to date with bands like Paramore but still keeping that true 80's rock that her fans fell in love with.
Robin releases her "Trouble" attitude with a salacious opening guitar riff and fighting talk lyrics for her starting song 'Wrecking Ball'. The chorus is attention seeking for foot stomping and fist pumping. 'Wrecking Ball' is intensely melodious, making one entertaining opening to her new album.
'Underneath' the title track is a spectacular rock ballad, showcasing  Robin's omnipotent vocal ability, not quite a hit single as 'For The Very First Time' but the lyrics create it's own entity, they enlightened the listener to the real person "underneath" whether that is Robin Beck herself or a cathartic journey as the perceiver.
'Perfect Storm' – don't let the soft easy rhythm intro miss lead you..it builds to Robin's reigning voice, which is so full of aggression and stamina, making the song a perfect break from the rock ballads. The imagery the song gives is a similar representation to the fiery persona of Suzi Quatro.
The Finale is 'Ya Can't Fight Love' with one impulsive groove that hooks you in until your singing along on every chorus. The magnetic feel good spirit the album gives makes you want to place the album on repeat. 'Underneath' is more than worthy to hold a place on the shelf of any melodic rock fan's collection. [9/10]
Track List
1. Wrecking Ball
2. Aint That Just Like Love
3. Sprain
4. Underneath
5. Catfight
6. Check Your Attitude
7. Burnin' Me Down
8. Perfect Storm
9. Ya Can't Fight Love