Older rock fans (myself included) would remember Phil Campbell from heavy metal band Persian Risk but most know him as lead guitarist from Motorhead whom he played with from 1984 until 2015 when band founder Lemmy Kilmister sadly passed away. It did not take Phil long to get back onto the scene, forming Phil Campbell And The Bastard Sons featuring his three sons (Todd (guitar), Dane (drums) and Tyla (bass guitar). They have gone from strength to strength with an impressive self titled debut EP and The Age Of Absurdity album, so fast forward to 2019 that sees Phil releasing his first solo album Old Lions Still Roar, out on Nuclear Blast Records, October 25th.
His sons feature on it as well as a rock royalty list of special guests to make it an astonishing album. First track 'Rocking Chair' features a soulful vocal from Leon Stanford with some beautiful heart on sleeve lyrics including "I'm not sitting in no rocking chair, I'll be playing in this rocking band. Gonna play to whoever's there, playing in a rocking band" and a lovely tribute to Lemmy of "You know we travelled the whole World together, hear the whole World screaming "I don't want to live forever". Air guitars are a must have as the full on riffing in 'Straight Up' are backed by the metal God that is Rob Halford! Man mountain Ben Ward from Orange Goblin takes no prisoners as he bellows over the bludgeoning 'Faith In Fire'. Alice Cooper gives his trademark snarl all over the turbocharged 'Swing It'. A moment of calm arrives courtesy of the luscious ballad 'Left For Dead' featuring the golden tones of Ex Skin vocalist Nev McDonald. So good I had it on repeat play.
A desert rock storm blows through 'Walk The Talk' as a lead vocal from Danko Jones and a slightly unhinged backing one from Nick Oliveri, who also adds some fuzzed up bass guitar lines throughout this speaker rattling opus and wrist snapping snare work comes from Korn drummer Ray Luzier. The unmistakable bark of Dee Snider rules 'These Old Boots', a real dyed in the wool headbanging song that heads off into the stratosphere with a blazing solo from Mick Mars! Ugly Kid Joe singer Whitfield Crane heavily croons over the grungy rhythms of 'Dancing Dogs (love survives). The album eases out on two songs that are so laid back, they could be horizontal. Benji Webb from Skindred breaks our hearts with a honey dripped vocal for 'Dead Roses' as sparse piano parts and dreamy guitar lines make it a thing of beauty. Final track 'Tears From A Glass Eye' is the shortest but still captivates as a solo acoustic guitar piece from Joe Satriani is nothing less than ecstatic.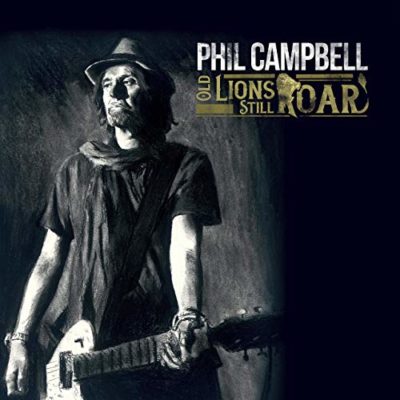 Tracklist:
01. Rocking Chair (feat. Leon Stanford)
02. Straight Up (feat. Rob Halford)
03. Faith In Fire (feat. Ben Ward)
04. Swing It (feat. Alice Cooper)
05. Left For Dead (feat. Nev McDonald)
06. Walk the Talk (feat. Nick Oliveri and Danko Jones)
07. These Old Boots (feat. Dee Snider)
08. Dancing Dogs (love survives) [feat. Whitfield Crane]
09. Dead Roses (feat. Benji Webbe)
10. Tears from a Glass Eye (feat. Joe Satriani)
A genre defying ten songs that left me wanting another ten more!