I've never been one for tribute bands. They've never interested me. I used to detest even playing a cover song in one of the many bands I've been in over the years. It's not for me.
But I go through waves. I'll get a crush on a band for a while, and then it will fade again, and then come back a few months later. That's what attracted me to Pearl Jam UK, as my current 'crush' is Pearl Jam, hence the 4 x week old 'Sirens' artwork tattoo from their 'Lightning Bolt' album on my right lower arm. And with them playing just a 5 minute drive from mine, I thought I would pop along and see what they are about.
I love Buckley Tivoli. It holds a lot of great memories from my early 20's. Rock nights on a Thursday & Saturday. The place used to be bouncing from wall to wall. Sadly those days are gone but Tivoli owner and my good friend Roki is trying his upmost to bring the good times back and this is a good start.
From the moment these guys came on stage there was an aura about them. The singer, looking hauntingly familiar to Eddie Vedder gave everything to the crowd as they kicked the night off with 'Wash'. If I closed my eyes and just listened, it would not be an understatement to say that these guys sound almost identical to Pearl Jam. In fact, on 2 x occasions I thought they excelled them. 'Elderly woman behind the counter…..'was absolutely stunning and 'Light Years', my favourite moment of the night, just made everything worth the effort. The actual sound itself was really good too. Compliments to the engineer.
It's obvious to see how these guys are a huge hit wherever they go. They play PJ's songs note for note, give everything into each gig, and thoroughly entertain the crowd in front of them. We were treated to an absolutely fantastic 2 x hour show. Every song that each Pearl Jam fan wanted to hear was played.
My only gripe was that I would have liked to have heard something from the 'Lightning Bolt' album. Preferably 'Sirens' but the mesmerising 'Come Back' more than made up for that.
Would I see these guys again? Yes most definitely. Would I recommend them? Absolutely. A brilliant nights entertainment at Buckley Tivoli, warming us up just nicely for Skindred on Thursday!!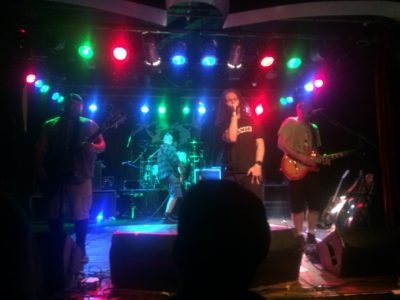 Set List:
1 – Wash
2 – Animal
3 – Corduroy
4 – Even Flow
5 – Given To Fly
6 – Elderly woman behind the counter….
7 – Love Boat
8 – Light Years
9 – Why go?
10 – Jeremy
11 – State Of Love And Trust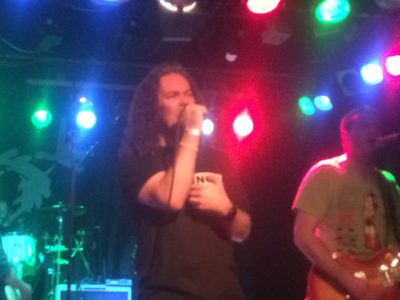 12 – Black
13 – I Got Shit
14 – Rear View Mirror
15 – Better Man
16 – Off he Goes
17 – Daughter + Rocking In The Free World jam
18 – Come Back
19 – Porch
20 – Alive
21 – Yellow Ledbetter
A brilliant gig from the world's greatest tribute band!!!