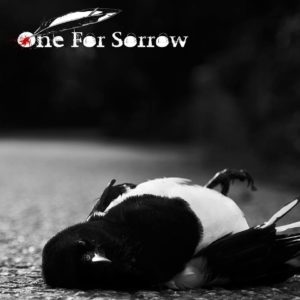 One for Sorrow are set to play the New Blood Stage at this years Bloodstock festival on Saturday the 10th August.
We catch up with the band to find out more about them, the festival, their thoughts and what you lucky Bloodstock go-er's will see!
Can you give the readers a quick introduction to the band.
We're a 4 piece groove metal band from London, called One for Sorrow. We play big, stoner, southern and classic rock infused riffs with a heavy twist. You may like us if you like Down, Corrosion of Conformity, Pantera, Black Label Society, Alice in Chains, Black Sabbath or Crowbar for eg.
How would you describe your sound.
Beefy, meat and potatoes – stoner classic groove metal.
Why did you want to become part of the New Blood Stage line up?
We love Bloodstock!, it's a true metal festival, where you're not gonna find bands like chase and status!, it still feels like a real festival ya know? there are so many awesome bands on the new New Blood Stage this year, we are honoured to have been selected for the bill.
What was your initial reaction when you found out you were playing on the New Blood Stage?
At that moment, when it was announced, about 40 people all tried to hug us at the same time, everybody screaming, so it was a frenzy of chaos! We were just really bloody happy!
What can the audience expect from you at the festival?
Straight forward  heavy metal, we'll be doing a  passionate and furious set. Big riffs that you can bang your head to.
What has been the bands biggest achievement so far?
Winning Metal2theMasses and being selected to play Bloodstock!
Have you ever been to Bloodstock before? If so when and what did you enjoy most about it.
Yes, last year and Machine head were amazing. Great people, great vibe, great beer!
What is your opinion of the Bloodstock line-up.
Brilliant line up, bands we all love and have been listening to for years.
What are you looking forward to most at Bloodstock.
PLAYING  THE NEW BLOOD STAGE!!!!
Can you sum up Bloodstock in one sentence!
The U.K's true metal fest, the one that still feels like a festival should feel.
Any message you wish to pass on to the PM readers
Check out our debut EP Backs to the Wall now! Stream it on spotify or find it on Itunes, or Amazon etc and see you all at Bloodstock!!
Thank you for taking the time out to complete this interview, we are looking forward to seeing you at Bloodstock \m/ \m/
Links :
https://www.facebook.com/OneforSorrowband
https://itunes.apple.com/gb/album/bigot/id593794965?i=593795089&ign-mpt=uo%3D4 (buy our EP here for only £2.49)
http://www.amazon.co.uk/Backs-to-the-Wall-EP/dp/B00B1LJJMW/ref=sr_shvl_album_1?ie=UTF8&qid=1359894543&sr=301-1(buy our EP here for only £3.56)
https://play.spotify.com/album/4xFTZRvdRjPKidhHlctFhIn… (hear our EP here for free)
https://soundcloud.com/oneforsorrowband/sets/backs-to-the-wall (hear our EP here for free)
http://www.reverbnation.com/oneforsorrow