1989 was the last time I witnessed a Napalm Death show live. Strangely enough it was Barney's first gig for them at Manchester's International 2. I spoke to Barney briefly about that night before tonight's gig and he described that night as a disaster, but it was good enough for me.
So, thirty three years later I'm finally getting to see one of my favourite bands of all time again. Why so long you ask? I can't answer that. I have no idea. I just know I regret it. And for Raging Speedhorn to be tagging along as well, well that just made the mouth water even more.
First on the bill were London based Damim. A four piece Death Metal / Black Metal unit from London. It was quite an intense set to be fair. They were tight and their style reminded me of the band Death from their 'Leprosy ' days.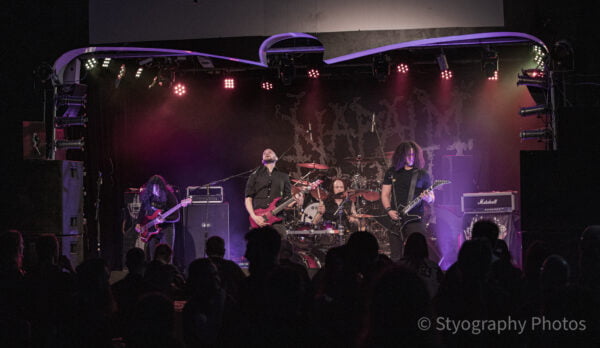 Next up were Corby's finest Raging Speedhorn. I'm a huge fan of Speedhorn, and ironically they were the last band I saw before lockdown at The Live Rooms in Chester. Daniel, Frank and the lads played a blistering set with a good mix of old and new. 'Super Scud ' never disappoints and is always welcome in the set.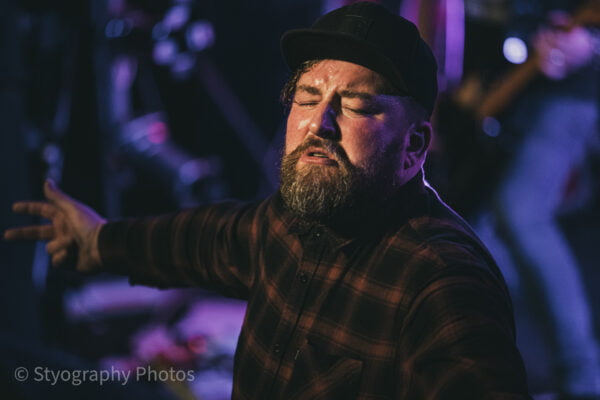 I don't think Frank will want me mentioning his stumble on stage but like a true pro he pulled it off with ease!! Daniel is fast becoming a solid front man for the band and a great replacement for the sadly departed John Loughlin. It's hard to imagine life without Speedhorn now after their six year split back in 2008. I for one will be making sure I can catch them wherever I can. Such a lovely bunch of guys and a stunning live band.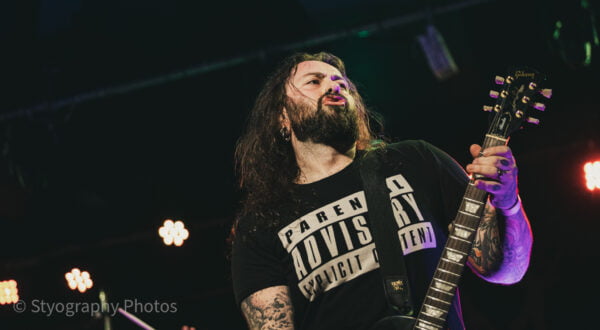 Speedhorn's set seemed to fly by and we didn't have to wait too long for Napalm Death to arrive. The sheer power and intensity this band possess is ridiculous. Formed 41 years ago and still this hungry, is a testament to the band's desire to perform and continue to write legendary tracks as they do.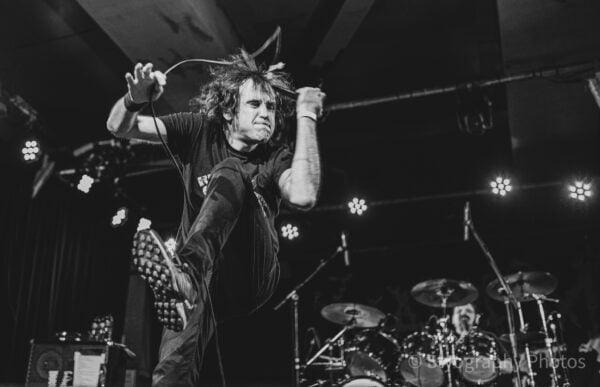 Judging by the crowd here tonight there were a lot of fans that would not have been born when Napalm Death released their first couple of albums, probably more, such is the fan base that they have created over the last four decades. The set itself was a merciless onslaught of extreme power.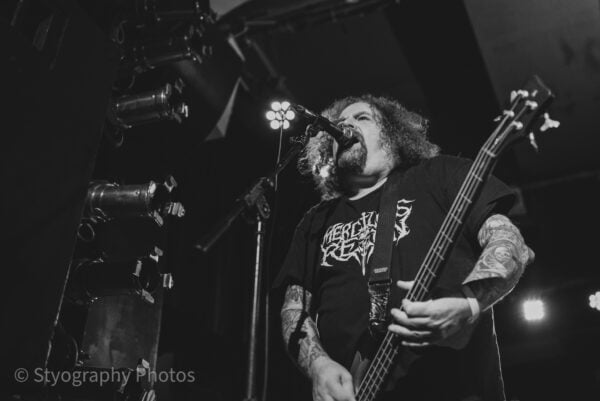 They performed track after track. Each one brutal, as tight as you could wish for, and played from the heart. These four guys barely break a sweat. Barney the perfect front man whilst drummer Danny and touring guitarist John hold their own with ease. There should be a special applause for Shane Embury. The way this man plays the bass is nothing short of sensational. His sound is stunning too.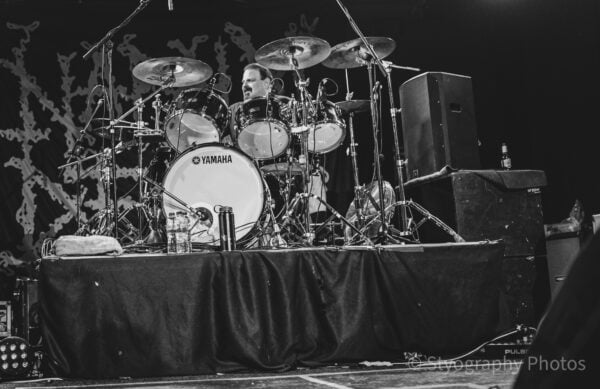 And that was that. It seemed to be an eternity waiting for this night, and it suddenly vanished in an instant. If you get the chance please, please go and see these guys. It's an unforgettable experience because Napalm death have been, and will be for years to come, one of the biggest and most influential hardcore / grind core bands on the planet, however modest they may be. It's undeniable.
Links: