In 2017 Behemoth Frontman, Nergal aka Adam Darski, released an album (Songs of Love and Death) that was a world away from the music he's made for years with Behemoth. Released under the name "Me and that man", the album recorded with John Porter was a superb piece of work and can be described as "Blackened country" as it brought a darker feel to country music. For this new album he's brought in a range of guest vocalists including Ihsahn, Corey Taylor and Matt Heafy.
The guests on the album all have quite different vocals and that fits nicely in with the fact that this album is more diverse than the first album. It's no longer a blackened country album – it still has a country element but there's also more rock and roll as well as blues and folk.
The album kicks off with "Run with the devil", which was the first single from the album and come swith a fantastic video…
That first taste of the album will have come as a shock to many fans of Me and that man as it is so different to the first album. Certainly it wasnt what I was expecting but it's such a great track it grew on me quickly.
Another great track is "Burning churches" – one of my favourites on the album…
One thing most people wouldnt expect to hear on an album with Nergal is a banjo, but that's exactly what we get on "Deep down south" along with a violin and a mix of male and female vocals.
In "Coming home" there's a line "She came on with a cyclone kiss", which I believe is a nod to The Cult since it's a line from their hit "Lil' devil" and is too unusual for it to be a coincidence. Having seen Adam Darski enjoying The Cult's performance at Ramblin Man he's clearly a fan.
This album is definitely varied, possibly a little too varied. It's a fantastic album though. It's just a shame the UK show that was planned got cancelled rather than rearranged as it's likely to be a long wait till we get more Me and that man live shows. Until they do another UK live show then we'll just have to enjoy listening to this album and the previous one.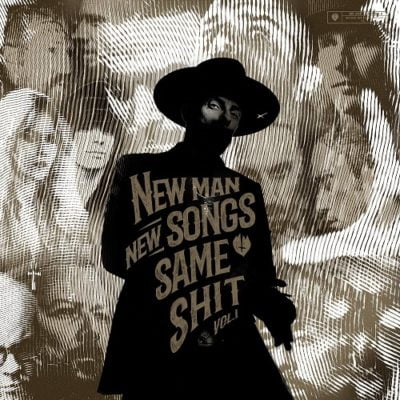 Track listing:
1. Run with the devil
2. Coming home
3. Burning churches
4. By the river
5. Mestwo
6. Surrender
7. Deep down South
8. Man of the cross
9. You will be mine
10. How come
11. Confession
This album is definitely varied, possibly a little too varied. It's a fantastic album though.