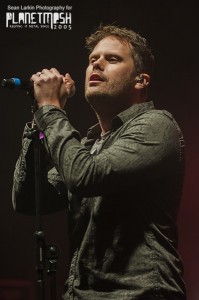 Arriving for their third time at Hard Rock Hell, Logan were due to play Stage One at 4pm, but before then I sat them down for a little chat.  Their new album is due out in 2014 and is currently in the final stages of production.  I was interested to hear more about it, how they met and what their first impressions of each other were as well as what separates them out from other bands.
Apologies for the background noise!
Logan will be supporting Gun for the following three shows this month can buy tickets for the following shows via Gun's website.
11 December – London, The Garage
12 December  – Manchester, The Derf Institute
13 December – Glasgow, O2 ABC
https://www.facebook.com/loganmusic