Laura Evans, a new artist to me that's been highly recommended and all the accolades are well deserved after the first listen to her latest EP Running Back To You released on July 31st 2020.
It's not normally the genre of music I listen to but these 5 songs are so beautifully crafted, repeated plays revealed hidden depths that enchant with aplomb!
Born in Aberdare, Wales, her parents sang in Welsh choirs so that obviously sewed the seed for her recording career and she has even wrote a song about her hometown for the EP.
Opening track 'Drag Me Back In' has a bass-heavy booming intro as a totally captivating soothing vocal eases in but also has a touch of menace. It muscles up from the guitar lines especially in the powerful choruses and a full-on outro is punctuated by lead guitar work.
'Running Back To You' is so smooth it could melt your ears. Finger clicking grooves ebb and flow backed by a fragile, almost heartbreaking vocal.
'Mess Of Me' is four minutes of heart-tugging poignant balladry. Sparse piano leaves room for a spotlight-stealing quivering vocal that reaches for the stars and grabs them with ease.
'Aberdare' has a summery vibe of soul searching vocals that include " Take me back to Aberdare, my heart, my soul, my everywhere".
The final track, 'Running Back To You (acoustic)' is stripped down to its bare bones that make it more powerful emotionally than its predecessor. The vocals seem even more haunting as a boisterous outro has added backing vocals and doo-wop hand claps.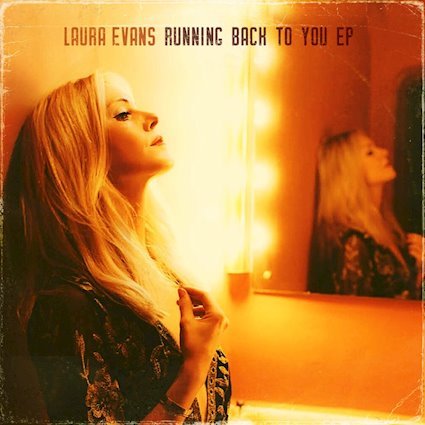 Running Back To You (EP) track listing :-
Drag Me Back In.
Running Back To You.
Mess Of Me.
Aberdare.
Running Back To You (acoustic).
Check out Laura Evans' latest single and video to sample her talent and sound for yourself; not to mention her eagerly-awaited new EP, also entitled 'Running Back to You' at the end of July!
Website: www.thelauraevans.com
https://www.facebook.com/lauraevansuk/www.thelauraevans.com
A beautiful quirky quintet of songs.