Welsh singer-songwriter Laura Evans is pleased to announce that she will be special guest on Cardinal Black's autumn headline UK tour in September 2022. 
Tickets go on sale on Friday, July 29th from www.thelauraevans.com/tour-dates.
"I'm excited to be touring with my Welsh buddies Cardinal Black," says Laura. "They are super talented, and I can't wait to go on the road with them. It's going to be a lot of fun. This is one tour not to be missed!"
The news follows the release of the third single and title track taken from her debut album State of Mind. The new single is available to stream and buy from https://linktr.ee/Laura_evans.
Following the Cardinal Black tour, Laura will be a special guest on Matt Andersen's UK tour from October 11-18th. Tickets are available from www.thelauraevans.com/tour-dates.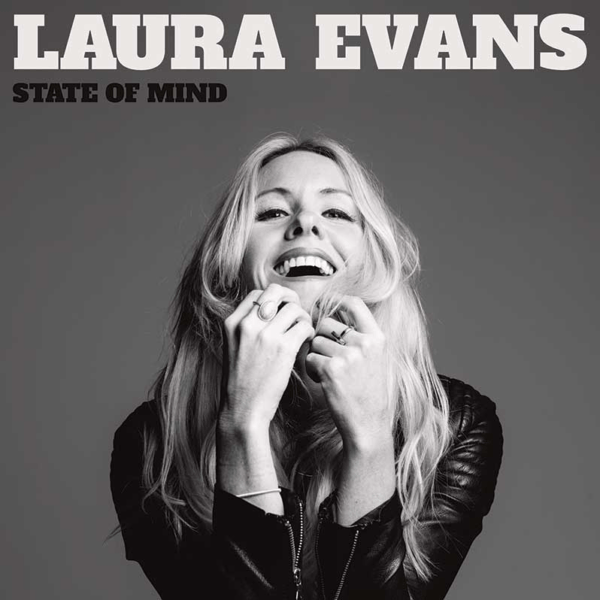 State of Mind follows the success of her second single Fire with Fire which saw Laura getting huge support from Spotify and making her the face of the "Nu Blue" playlist,  as well as continued support from Planet Rock and the BBC Radio Wales Welsh A-List.
To coincide with the new single, Laura has released a cool, clever, rocking music video for the title track of her album State of Mind which gives us a glimpse of her life in the fast lane, on a  projector film. 
"The song was inspired by her time spent living in Los Angeles," explains Laura. "I was high on love, lost in a state of mind."
Laura developed the idea of creating a film on a  projector, as the backdrop for the music video for the State of Mind single music video with her partner and videographer Rich Turner.
Watch the video on YouTube. 
Talking about the inspiration behind the track, Laura says, "I think everyone has experienced exciting times in their life and it only takes something simple, like a song, a picture or a smell to spark those memories and take you right back there."
This powerhouse title track of the album is blues, roots with a touch of rock and roll. The music video tells fans a little more about the girl behind the song.
The State of Mind single and album are available from https://linktr.ee/Laura_evans.
Recorded and produced by long-time collaborator Josiah J Manning, at Momentum Studios (Kris Barras Band) who produced Laura's whole album, this creative dream team continues to push the boundaries across genres, appealing to the masses with a unique blues/rock sound that really is making Laura stand out amongst the crowd.
Born and raised in the valleys of South Wales, you may be wondering how this sweet demeanour, 5ft 3, pretty, blonde valleys girl is becoming one of the UK's most exciting singer-songwriters to hit our airwaves since Stevie Nicks. Laura Evans is proving she is so much more than meets the eye with her powerhouse sweet and smoky vocals, and perfectly crafted anthemic hit songs that straddle the worlds of rock, blues, and Americana.
In 2020, Laura first burst onto the music scene with the first single from her debut E.P. Running Back To You which impressively charted straight at number one on the UK blues chart and peaked at 43 on the US blues chart as well as follow up singlesDrag Me Back Inand Solowere added to several Spotify and Apple Music playlists including Nu-Blue and Blues Drive curated by Heidi Shenk, alongside American artists including Larkin Poe and Dave Stewart Very Nearly Nashville and Apple Music's New In Country playlist alongside Taylor Swift and Eric Church. The E.P. racked up thousands of streams in the first week of release, resulting in the last single Take Me Back Home distributed worldwide by U-NXT c/o Universal Music.
It seemed Laura was an overnight success. On the contrary, this Valley girl has been honing her craft for quite some time. She has finally found and created a sound that is truly breaking through and finding the recognition it deserves. Laura grew up listening to an eclectic mix of music from artists including Bonnie Raitt, The Eagles, Fleetwood Mac, Dolly Parton and more. Even though these influences really shine through on the album there is no doubt Laura with the help of producer Josiah J Manning, has found her own unique sound.
Laura Evans
Special Guest on Cardinal Black's
September UK Tour 2022

Tickets Available from
www.thelauraevans.com

Sept 1 – Brighton Komedia Open Studios
Sept 14 – Huddersfield, Parish
Sept 15 – Glasgow Audio
Sept 16 – Ashington White House Unique Social Club
Sept 17 – Liverpool, Academy 2
Sept 18 – Hull, Adelphi
Sept 19 – Manchester, Night and Day
Sept 21 – Birmingham, The Institute 3
Sept 22 – London, The Garage
Sept 23 – Newport, Neon 
Special Guest on Matt Andersen's
October UK Tour 2022

Tickets Available from
www.thelauraevans.com
Oct 11 – Birmingham O2 Academy 3
Oct 12 – Glasgow, Oran Mor
Oct 13 – Newcastle, The Cluny
Oct 14 – London, OMEARA
Oct 15, Cardiff, Clwb Ifor Bach
Oct 16 – Manchester, Night & Day
Oct 17 – Leeds, Brudenell Social Club
Oct 18 – Brighton, The Hope & Ruin
# # #
Photo of Laura Evans by Blackham Images
"Laura Evans is brilliant, great songs and what a voice!"
– Jason Mohamed, BBC Radio Wales & BBC Radio 2

"This young lady has an amazing voice." 
– Blues in Britain Magazine
"Love this welsh songstress."
– Wyatt Wendels, Planet Rock