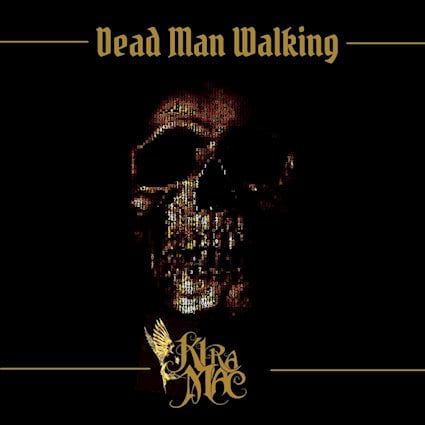 Kira Mac, a new band to me but already early in their career being championed by Planet Rock radio. Their debut single 'One Way Ticket' now sees them make the return journey with their second recently released single 'Dead Man Walking' on all streaming platforms.
Dubbed as "Blues-rock on steroids" it's a fitting title as a tectonic plate worrying main riff roars alongside hefty drum pounds as all hell breaks loose when the statement of intent lead vocal from Kira Mac sees her unleash some unholy howls to make for a tumultuous tour de force and air guitarists can be let loose for the wah-wah drenched solo midway.
2022 looks to be a very busy year for the band with extensive touring right up until December and an Autumn release date for their debut studio album Chaos Is Calling.
Purchase links for 'Dead Man Walking' and band links are here :- https://distrokid.com/hyperfollow/kiramac/dead-man-walking I http://www.kiramac.com/ I https://www.facebook.com/kiramacmusic/ I https://twitter.com/kiramacband
Kira Mac band line up :-
Kira Mac – Lead Vocals.
Cal Casey – Drums.
Bret Barnes – Bass Guitar.
Alex Novakovic – Guitar.
Joe Worrall – Guitar.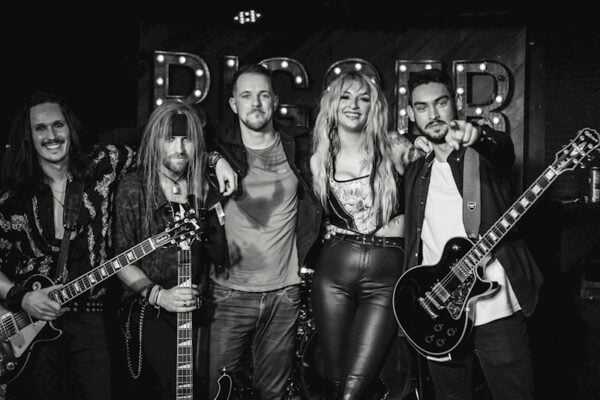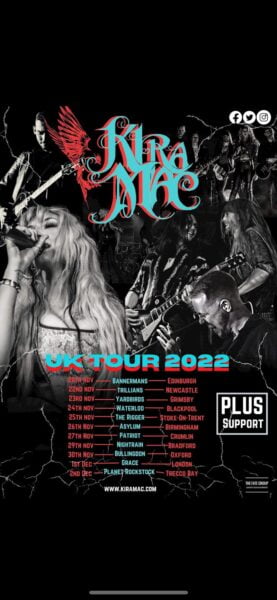 Listen to the attack of Kira Mac as they walk the walk and talk the talk with new single 'Dead Man Walking'.