You know that feeling when you play an album for the first time and one song jumps out at you so you keep going back to it? After the first spin of Maverick, the new studio album from Glasgow based King King, I got chills after at least three of them! Repeated plays affirmed just how powerful their fifth album is. Unfortunately the November 6th release date has been rescheduled until the 27th but believe me, it's well worth the wait!
Ten tracks bristle with effervescence as 'Never Give In' breezes in with heart on sleeve lyrics, pinned down by a crunchy main riff and swirling keyboards as a watertight rhythm section nails everything down as it flexes its muscles for a driving outro. A prog rock intro to 'Fire In My Soul' eases into a gritty riffed rocker and the choruses seem to come from another planet. Truly out of this world! My point proven by "You are the fire in my soul, the heart that beats for me. You are the light behind my eyes, the one that sets me free". The slow burning balladry of 'Whatever It Takes To Survive' is an early highlight. Ethereal in its heart breaking lyrics lavishly delivered by Alan Nimmo, they uplift as well as bring the tears flowing. It builds up to a midway crescendo as a brief moment of calm gives way to a laid back guitar solo and Alan pitching even higher to close this epic.
'I Will Not Fall' brings out the funk with a foot tapping groove that leads to majestic choruses of "Won't let them in under my skin. I see the vultures and they're circling again. You act like friends but I won't be fooled again". It's a feel good number topped off by a fretbord melting solo. 'By Your Side' sees the album hit even greater heights with this keyboard dominated ballad. Piano leads us into emotional keyboard swathes as a histrionic guitar solo makes its mark. More finger clicking funk is dished out by 'One World'. Deep lyrics deliver a powerful wake up message of hope with its passionate delivery. A gospel vibe adds charm to 'Everything Will Be Alright' and I had this one on repeat play that brought on big smiles.
Time seemed to stand still with 'When WInter Comes'. It's a ballad that steals the spotlight from the others due to a smouldering vocal and lilting piano. It's simple but 100% effective! Tempos are upped for the adrenaline rush of 'Dance Together' that surge throughout to make it the heaviest song here. This faultless album closes with 'End Of The Line' that brings a Stevie Wonder touch of soul to the table. It's a luscious opus that rises and falls on hard hitting keyboards and earworm guitar lines, especially the blues drenched outro solo.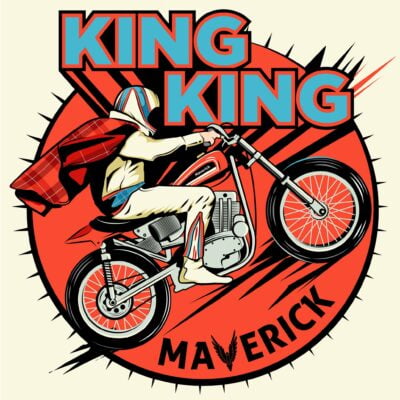 Maverick album track listing :-
Never Give In.
Fire In My Soul.
Whatever It Takes To Survive.
I Will Not Fall.
By Your Side.
One World.
Everything Will Be Alright.
When My Winter Comes.
Dance Together.
End Of The Line.
Links to the band can be found below :-
Sublime. Truly truly sublime!