Joanne Shaw Taylor announces new studio album "Nobody's Fool" produced by Joe Bonamassa & Josh Smith
Joanne Shaw Taylor's new breakthrough studio album Nobody's Fool releases on Joe Bonamassa's KTBA Records worldwide Friday, October 28th. 
The album is available to pre-order HERE
The new album, recorded at Sunset Sound in Los Angeles, is produced by Joe Bonamassa and Josh Smith and features Joe Bonamassa on "Won't Be Fooled Again," guitarist Carmen Vandenberg (Bones UK) on "Figure It Out," cellist Tina Guo on "Fade Away" and music legend Dave Stewart on a cover of the Eurythmics classic "Missionary Man."
The first single from the album, "Just No Getting Over You (Dream Cruise)," was released today and can be streamed and downloaded HERE.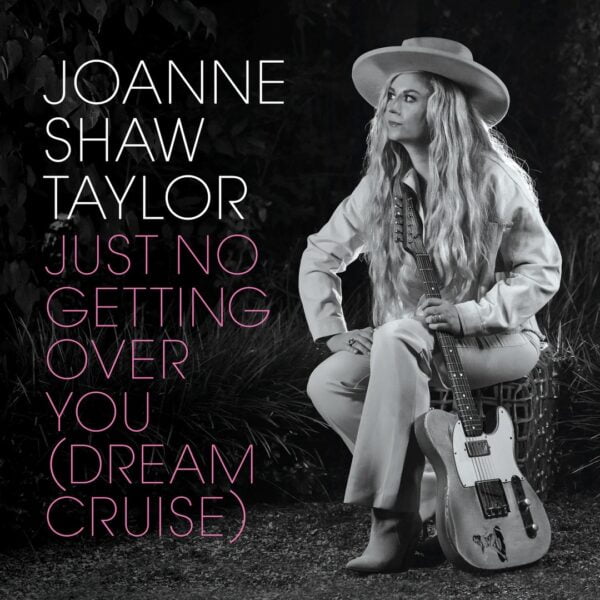 Joanne as born and raised in the UK and was discovered at the age of 16 by music icon Dave Stewart of the Eurythmics. Right from the get-go, Joanne's incredible guitar playing, and distinctive sultry vocals set her apart from the rest of the crowd.
Nobody's Fool is her most personal album to date. Joanne's writing lays bare love, loss, and the desire to be free of the past through the vessel of catchy hooks and infectious guitar riffs.
Her vocal style, writing prowess and guitar skills take the listener on a journey into the wasteland of love and back into the light of hope and redemption. Nobody's Fool takes Joanne into new territory that can be described as retro pop with a modern flare, yet still encompasses the emotion of her blues roots.
"The title track opens the album and sets the mood with JST's signature husky, soulful vocals embellished with some powerful guitar lines," says Guitarist Magazine.
Joanne wrote all the songs on the album except "Missionary Man," which is written by Annie Lennox and Dave Stewart of the Eurythmics.
Joanne co-wrote "New Love" with Josh Smith, Calvin Turner, and Dylan Altman, "Then There's You" with James House, "Fade Away" with Sharon Corbitt, and "The Leaving Kind" co-written with Joe Bonamassa, Leslie Satcher, and Beth Nielsen-Chapman (Willie Nelson, Sheryl Crow, Bonnie Raitt).
JOANNE SHAW TAYLOR NEW STUDIO ALBUM – "NOBODY'S FOOL"
RELEASED BY KTBA RECORDS ON 28 OCTOBER 2022
THE HIGHLY ANTICIPATED NEW STUDIO ALBUM PRODUCED BY DREAM TEAM GUITAR ICONS JOE BONAMASSA & JOSH SMITH
FEATURING THE NEW SINGLE
"JUST NO GETTING OVER YOU (DREAM CRUISE)"
STREAM & DOWNLOAD THE SINGLE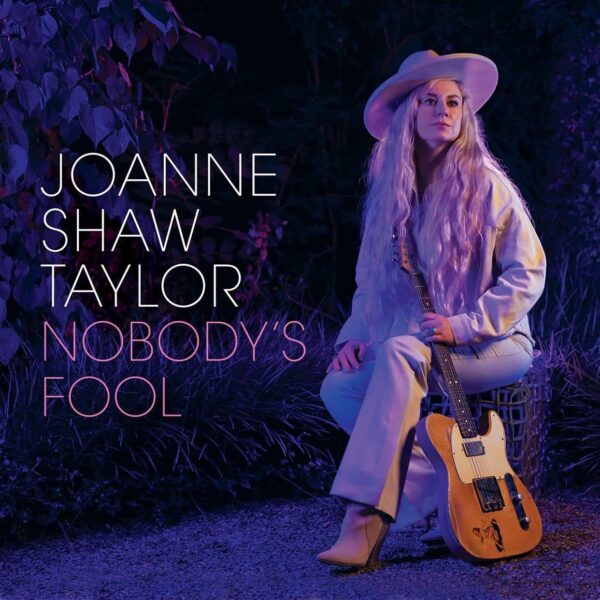 ALBUM TRACK LISTING
1. Nobody's Fool (3:36)
2. Bad Blood (3:49)
3. Won't Be Fooled Again feat. Joe Bonamassa (4:54)
4. Just No Getting Over You (Dream Cruise) (4:40)
5. Fade Away feat. Tina Guo (4:52)
6. Then There's You (3:23)
7. Runaway (3:49)
8. Missionary Man feat. Dave Stewart (3:08)
9. Figure It Out feat. Carmen Vandenberg (3:48)
10. The Leaving Kind (4:03)
11. New Love (4:03)
PRODUCTION CREDITS

Producers – Joe Bonamassa & Josh Smith
Executive Producer – Roy Weisman
Engineer – Austin Atwood
Assistant Engineer – Nate Haessly (Sunset Sound)
Mix Engineer – Alan Hertz

Musicians
Joanne Shaw Taylor – Vocals & Lead Guitar
Joe Bonamassa – Rhythm Guitar
Josh Smith – Rhythm Guitar
Lemar Carter – Drums
Calvin Turner – Bass
Deron Johnson – Piano/Wurlitzer/B3
Danielle De Andrea, Gaby Moreno & Jeff Young – Background Vocals
Tina Guo – Cello ("Fade Away")
Carmen Vandenberg – Guitar Solo/Lead Guitar ("Figure It Out")
Neil O'Brien Entertainment in association with KTBA Records and Planet Rock presents:
NOVEMBER – DECEMBER UK TOUR 2022

TICKETS AVAILABLE FROM
WWW.JOANNESHAWTAYLOR.COM
Cardiff, Tramshed
Tuesday 22 November 2022

Exeter, Corn Exchange
Wednesday 23 November 2022

Reading, Hexagon
Friday 25 November 2022

Hastings, White Rock Theatre
Saturday 26 November 2022

Bury St Edmunds, The Apex
Monday 28 November 2022

Birmingham, Town Hall
Wednesday 30 November 2022

Newcastle, Tyne Theatre & Opera House
Thursday 1 December 2022

Edinburgh, The Queen's Hall
Friday 2 December 2022

Sheffield, City Hall
Sunday 4 December 2022

Milton Keynes, The Stables
Monday 5 December 2022

Portsmouth, Guildhall
Wednesday 7 December 2022

Stroud, The Subscription Rooms
Friday 9 December 2022

Ipswich, Corn Exchange
Saturday 10 December 2022

High Wycombe, Old Town Hall
Sunday 11 December 2022
# # #
Photo of Joanne Shaw Taylor by Chris Wilson