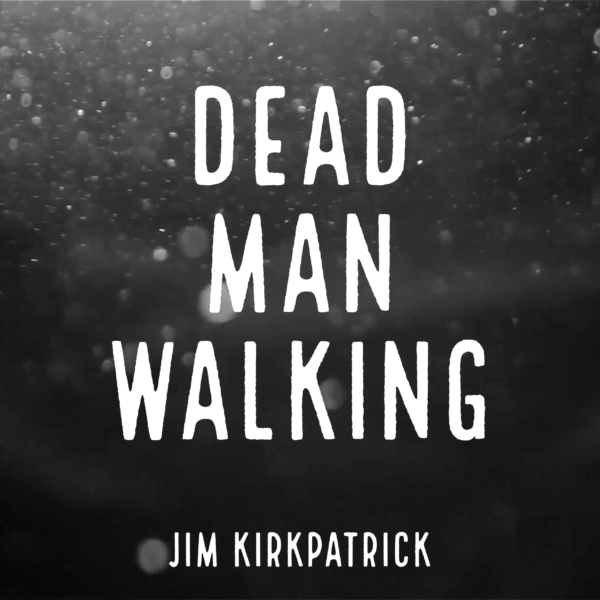 Jim Kirkpatrick, mainly known for his current tenure of thirteen years playing lead guitar for FM is also no slouch with his solo material, highlighted by the Ballad Of A Prodigal Son album released in November 2020, receiving praise from Blues Matters of "England's equivalant to Joe Bonamassa". High praise indeed but well earned.
So fast forward to 2021 as Jim releases a brand new single 'Dead Man Walking', a track taken from the upcoming album of the same name and the quality of this new song bodes well for it. It's a heavy number musically and emotionally as it opens up with a Fleetwood Mac 'The Chain' like vibe in the first verse as Jim makes his telecaster sing like a bird and a soothing lead vocal powers up for the full on choruses and wah-wah drenched solo midway.
Jim says "I got the idea for the title watching The Green Mile. There's a scene where the guards shout out "Dead man walking" and thought it was a great idea for a song". The musical spark came from jamming with Bernie Marsden. He played a Rory Gallagher like riff so Jim asked if he could use it. He agreed so Jim used the riff for the intro, verse and then wrote the rest of the song himself.
As from Monday, November 11th, 'Dead Man Walking' will be added to Planet Rocks 'A' playlist!
Purchase links for the single and the Jim Kirkpatrick website with a preorder/crowdfunding link for the new album are here :- https://open.spotify.com/track/5PN8wY9bb2g2hJ2eFKLLso?si=0c804984b4fb431a I https://music.apple.com/gb/album/dead-man-walking/1590942511?i=1590942512 I https://www.jimkirkpatrick.com/
Dead Man Walking single personnel :-
Jim Kirkpatrick – Lead Vocals/Lead Guitar.
Leon Cave (Status Quo) – Drums.
Jem Davis (FM) – Keyboards.
Chris Cliff – Bass Guitar.
Far from being a dead man walking, Jim Kirkpatrick marches on with head held high for this bombastic brand new single.