Trying to do a little research on these guys prior to reviewing this, the band's fourth album to date, has been a little tricky. I've discovered twenty three bands with the same name, therefore please use the links at the bottom of the review for any related media / pages.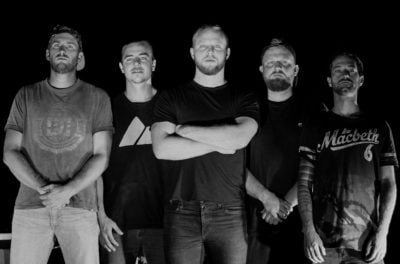 Insanity formed in 2013, and it's been a quick-ish ride up the ladder for these guys. Having shared the same stages as Agnostic Front, Hatebreed, and Sick Of It All to name a few, they've also headlined tours in Europe. So what's all the hype about with this Swiss aggressive hardcore and melodic punk band? Well, opener 'How We Ride ' gives us an inkling as to what we can expect. It instantly reminds me of Billy Bio, especially his latest stuff. A great start.
It's hard to put a finger on who are Insanity's influences as each track changes it's genre style. I'd have to say Hatebreed and Comeback Kid I suppose as I listen to 'Seven Sins '. This is a heavy stop/start track with some lush twirling guitar work in the background. Mix it with some New York City hardcore and you have a cracker.
'You Will Die First ' slows things down a little to start, as it gives us a nice gloomy riff. I must say Pery Zemp's bass sounds perfect here and it isn't long before the song punches us in the face. There's a Kerry King feel to this track and chorus-wise it's stunning. Best track so far.
The title track is the most radio friendly track so far, purely for it's sing-a-long chorus but 'Save Me ' tops this with another anthemic foot tapper. Perfect live songs if you ask me. There's plenty of great moments throughout this album encompassing brilliant lyrics, clever guitar work and fantastically catchy tunes which are mixed well with speed and technical ability. Genre-wise it floats between hardcore/punk/groove metal and this is why this album will appeal to almost everyone that listens to it. Great production too.
Every song seems to throw up a surprise or two as well. Take 'Food Comes First ' for example. Just when you think the track will end, it spits out one final mosh-pit riff for good measure. Love it! In fact there's not much else I can say about this brilliant album except that you have to hear it. Me? I have to catch these guys live if they come to the UK and this album is going straight into my car. Buy it. You won't be disappointed.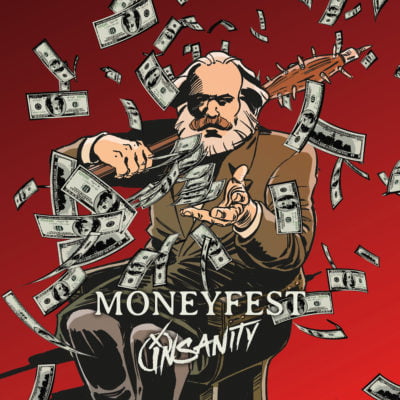 Track Listing:
 How We Ride   2.   Business   3.   Seven Sins   4.   You Will Die First   5.   Moneyfest   6.   Save Me.            7.   Dead Presidents   8.   Food Comes First   9.   Struggle   10.   Hate Everyone  11.   Can't Stop Won't Stop
Line-up:
Vocals: Tobias Küng   /   Guitar: Yannick Balmer   /   Guitar: Michael Portmann
Bass: Pery Zemp   /   Drums: Raphael Renggli
Links:
Release date: 13/12/19. Running length: 40mins 50secs. Brilliant album for fans of Hatebreed, Comeback Kid and Billy Bio.