On seeing the name In Solitude, I was expecting a doom metal type of band but as the jarring and chiming chords of opening track 'He Comes' lead into a Gothic vibe similar  Zeppelin's 'Going To California, my initial assumption was completely wrong. Their  3rd full length album Sister, released in October 1st 2013 via Metal Blade Records is an interesting potpourri of The Cult, Fields Of The Nefilim, The Stooges and Bauhaus to name but a few to my ears. Following track 'Death Knows Where' explores the darker side of The Damned as vocalist Pelle Ahman croons like Dave Vanian over striding guitars with an almost garage rock feel.
Other highlights are 'A Buried Sun'. It's funeral dirge opening riff sets the scene for this 7 minute dense, claustrophobic, crushing number. 'Lavender' is the heaviest track on the album with intense surging guitars cutting like cheese wire, bringing to mind early Amen. The title track 'Sister' is my personal favourite with heavy but catchy riffs with a soaring vocal like Pete Murphy from Bauhaus. Closing track and the longest clocking in at over 8 minutes is Inmost Negredo. It's deceptive, lilting intro gives way to some huge Sabbath type riffs with a pleading vocal as the guitars get heavier and heavier, leading to a crushing finish to an awesome album!
In Solitude formed in Sweden in 2002.  'Sister' was recorded during March 2013 at Studio Cobra in Stockholm, Sweden and will be undertaking a European tour with Behemoth, Cradle Of Filth, Inquisition and Svarttjern during Feb./March 2014.
In Solitude band line up :-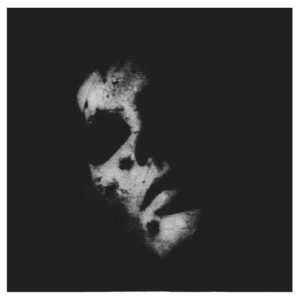 Niklas Lindstrom – Guitar.
Henrik Palm – Guitar.
Gottfrid Ahman – Bass guitar.
Uno Bruniusson – Drums.
Pelle Ahman – Vocals.
Album track listing :-
He Comes.
Death Knows Where.
A Buried Sun.
Pallid Hands.
Lavender.
Sister.
Horses In The Ground.
Inmost Negredo.
[amazonmp3 asin="B00FGA3UYC"]
[amazonmp3 asin="B00FGA3UYC"]