Philadelphia hard rockers Heavens Edge return with their first official album in 25 years on 12th May, with 'Get It Right' being released on Frontiers. It sees original members Reggie Wu (guitars, keyboards), Mark Evans (vocals), David Rath (drums) and Steven Parry (guitars) joined by bassist Jaron Gulino (Tantric, Mach 22), came on board following the tragic passing of original bassist George G.G. Guidotti. The first single from the new record, 'Had Enough', is available today.
Formed in 1987, the original quintet rapidly gained attention, not just in the US but also in Europe and Japan, as the music industry sought the next band to break out of a Philadelphia/New Jersey scene that had already produced mega-acts such as Bon Jovi, Cinderella, Skid Row and Britny Fox. But, having just signed a major deal, the band were playing a club show when a gunman suddenly appeared and randomly opened fire, shooting Guidotti. His subsequent hospitalisation and recovery meant a delay in recording their self-titled debut album and it wasn't released until 1990. Produced by Neil Kernon (Dokken, Queensrÿche, Judas Priest), it was well received and they hit the road to promote it, including a tour with Ronnie James Dio and Yngwie Malmsteen.
The ensuing years saw a significant shift in the marketplace towards grunge and darker sounds, with the band calling it quits in 1993 and its members moving onto other projects, although there was an album of demos and rarities entitled 'Some Other Place, Some Other Time' issued in 1998. An oft-mooted reunion was made official with a performance at Firefest 2013 in Nottingham, which was followed by performances on The Monsters Of Rock Cruise, the Melodic Rock Festival in Chicago and more. However, tragedy struck again for Guidotti when he died of lung cancer in 2019, delaying any thoughts of further activity until the arrival of Gulino.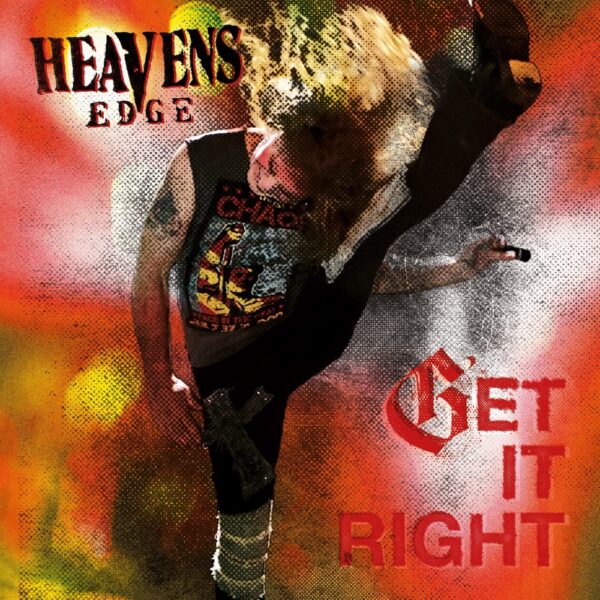 GET IT RIGHT
new album
out 12.05.23
(Frontiers)
pre-order/save
GET IT RIGHT
TRACKLISTING
1  Had Enough
2  Gone Gone Gone
3  Nothing Left But Goodbye
4  What Could've Been
5  When The Lights Go Down
6  Raise 'Em Up
7  9 Lives (My Immortal Life)
8  Dirty Little Secrets
9  Beautiful Disguise
10  I'm Not The One
Produced by Heavens Edge
Additional vocal production by Jacob Bunton