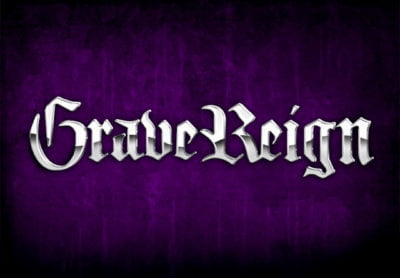 GraveReign, the brainchild of guitarist David Shankle (ex Manowar, DSG and Feanor) along with vocalist Tony Engel (ASC and Veilside) have joined forces. Simply put as "A studio project of two friends who finally got around to writing together".
A studio album is currently planned and the first result is 'The Road To Acheron', an almost six minute long epic of herculean heavy metal. A sweeping guitar intro heads off into a skull crushing main riff and a captivating spotlight stealing lead vocal consists of a melodic croon as a fretboard burning solo midway rises above the dense riffing. If the rest of the album turns out as good as this, then 2020 will not be so grave for the band!
A highly impressive start to a new reign from David Shankle and Tony Engel.