Finnish guitarist Erja Lyytinen is back with a new album – Another world. It comes two years after the release of her previous album, "Stolen hearts". Known for her slide guitar playing, she also sings and is not just limited to slide-guitar, but is an all-round talented guitarist.
I had the pleasure of seeing Erja Lyytinen playing live a few days ago and she included two songs from this new album in the set. They really impressed me, so I was looking forward to hearing how they sound on the album, and after listening to the album a few times, the answer is that they sound superb.
The first thing to strike me about "Another world" is that the vocals sound vastly better than on "Stolen hearts". The opening track, "Snake in the grass" shows off her vocals nicely. It's an area where I've often felt a lot of guitarists disappoint slightly – they may have incredible guitar skills but often the vocals aren't up to the same very high standard. With this album though that's certainly not the case – the vocals here are definitely up to the same very high standards as the guitar playing, and that really is good news.
Check out the video for the title track, "Another world".
Opening track "Snake in the grass" features a special guest, guitarist Jennifer Batten. She played with Michael Jackson for ten years on his tours, and has toured and recorded with Jeff Beck as well as having her own solo career. On "Wedding day" and "Break my heart gently", the special guest is slide guitar player Sonny Landreth. It's an interesting choice of guest considering Erja Lyytinen is well known for her slide-guitar playing.
As you'd expect, the guitar work on this album is simply superb, whether it's the solos, the rocky tracks or the bluesy ones. The solo in "Hard as stone" is one of my favourites – absolutely fantastic.
The lyrics are personal and beautifully written and both music and vocals bring out the right emotions. This is the first of her albums that she's produced herself and she's done a superb job so I expect to see her doing the production for her future albums too.
A fantastic album.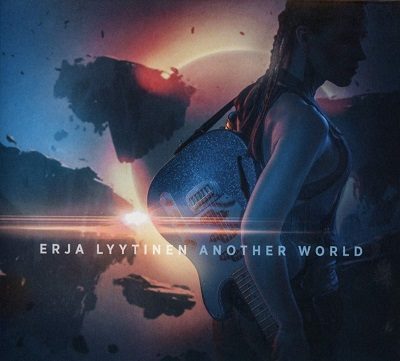 "Another world" will be released on 26th April 2019
Track listing:
1. Snake in the grass
2. Cherry overdrive
3. Another world
4. Hard as stone
5. Wedding day
6. Miracle
7. Torn
8. Break my heart gently