Elles Bailey Launches Pre-Orders for Her Amazing New Album 'Shining in the Half Light' and shares video message to fans
Fresh from another award nomination, Bristol-based, multi-award-winning Elles Bailey has opened pre-orders for her eagerly anticipated next album, 'Shining in the Half Light', due for release on 25th February 2022.
Elles message to fans:
Elles has just been nominated for the UK Americana Awards 2022 in the category of UK Artist of the Year.
"My goodness," she says, "I'm totally blown away to be nominated for U.K. Artist of the Year at Americana Music Association UK, alongside Yola, The Staves and John Smith! Huge congrats to all the nominees.
Elles is currently touring in the UK, on her headline Sunshine City Tour, and will continue to tour until 11th December.
Elles is looking forward to sharing her new music with 'Shining in the Half Light': It's a record inspired by those who spread love in a time of heartbreak, happiness in a time of fear & connection in a time of loneliness."
It's her first full-length album to be recorded in the UK, recorded in Devon in December 2020 at Middle Farm Studios; produced by Dan Weller (best known for his long working relationship with Enter Shikari).
The album features Joe Wilkins on Guitar, Jonny Henderson on Ivories, Matthew Waer on Bass duties, and Matthew Jones on drums.
After recording 'Road I Call Home', Elles wanted her next record to feature 'gospel-style vocals' so brought in Izo Fitzroy, an incredible artist in her own right, who arranged the stunning background vocals on 'Shining in the Half Light', and performed them alongside Jade Elliot and Andrusilla Mosley.
The first two singles from the album ('Cheats and Liars' and 'Sunshine City') have received enthusiastic airplay and rave reviews and reached Number One on the Planet Rock U.K. Airplay Charts.
Check out the pre-order site to see the various release options, bundles and merch available for this outstanding album at https://ellesbaileypreorder.com/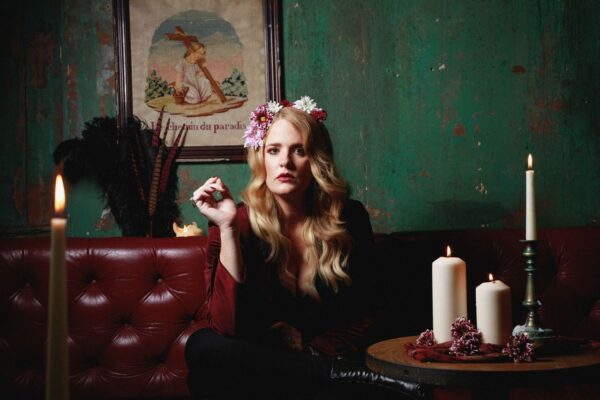 HEADLINE TOUR
Sunshine City remaining Tour Dates
NOV 26 BEWDLEY MUSIC IN THE HALL (SOLD OUT)
NOV 27 LICHFIELD GUILDHALL (Last Tickets)
NOV 28 FLEET THE HARLINGTON (More Tickets Now Available)
DEC 4 BATH CHAPEL ARTS (SOLD OUT)
DEC 9 GLASGOW KING TUT'S
DEC 11 GATESHEAD SAGE
Website https://www.ellesbailey.com/
Facebook: https://www.facebook.com/ellesbailey/
Twitter: https://twitter.com/EllesBailey
Instagram: https://www.instagram.com/EllesBailey/