As I'm fast becoming PlanetMosh's resident reviewer for all things weird and wonderful, it gives me great pleasure to be reviewing this album by Dronte. The album title (according to Google), translates to 'Somewhere Between War and Cowardice', and 'Dronte' translates to 'Dodo' (I do hope that's right).
Hailing from Paris, Dronte are a seven piece unit which mix alternative, acoustic and jazz music but add their own element of style to it by way of pounding vocals in an atmospheric environment. This, their debut album sees them introduce themselves in what I can only describe as strangely brilliant. Let's take album opener 'Champion En Série' for example, as it explodes into a tirade of pulsating noise and yelling, but soon morphs into a more calmer beat. There's a lot of spoken vocal on this album and it's a massive shame that it's in French, because by listening to it I feel that I cannot connect to the band in the way I would like to.
' Théâtre Du Vacarme' demonstrates how musically clever Dronte are. We have acoustic guitar, contrabass, saxophone, rainsticks, together with your normal guitar and drums. Vocals fluctuate between spoken word and gore grunge growls. 'Théâtre' has a very inviting beat to it and it isn't long before the vocals take control of this track. The most impressive moment in this song is where verse turns to chorus. The way in which it changes is something I've never heard before. Very, very clever.
Lets get one thing straight here before we continue. Dronte are NOT going to be everybody's cup of tea. That is a fact. Musically you can imagine them to be played as background music in a restaurant (without the vocals), and I don't mean that in a bad way whatsoever, it's just the way their music sounds. But these guys are strangely refreshing. They mix key notes which, if you listen, don't sound right, yet they still work. How can that be?? 'Sarcophage Du Succès' has an intro that takes your attention from the off. A peaceful beat and trickery guitar which leads to some intricate playing from the whole band. This is eight minutes of magical thoughtfulness. Spoken word again frustrates me because of the language barrier, but as soon as we hit the chorus that changes as the voice turns to grows. Interesting stuff, it really is. Best song on the album.
The more I listen to this album the more it seems to work, and I've heard enough here to realise that all band members are talented individuals doing what they do and enjoy best. Each of the songs individually has an awful lot going on in the background. This is what makes them so interesting. When reviewing, I always give each album three listens because some albums are instant likes, and some are growers. Every album deserves a chance and I'm glad I gave Dronte that chance. 'Quelque Part Entre La Guerre Et La Lâcheté' doesn't change it's formula throughout until final track '…Et Puis Plus Rien'. A beautiful acoustic ballad of just guitar with rainfall in the background. Perfect.
My personal opinion is that the tracks as individuals wouldn't work for me as it's not my genre, but there's something about putting them all together in an album like this, that makes them click, and sucks you in. Would I play the album every day? No. Would I have it in my car? Yes. Would I go and see Dronte live? Absolutely!! But, make your own minds up by checking them out. I'm so glad I did.
Track Listing:
1 – Champion En Série (Serie Champion)
2 – Théâtre Du Vacarme  (Din Theater)
3 – Sarcophage Du Succès (Sarcophagus Of Success)
4 – Notre Grande Machine (Our Big Machine)
5 – Un Orage… (A Storm)
6 – Sagesse Gardée (Guarded Wisdom)
7 – Escalade En Chute Libre (Climbing In Free Fall)
8 – Un Vide Confortable (A Comfortable Vacuum)
9 – …Et Puis Plus Rien (…And Then Nothing)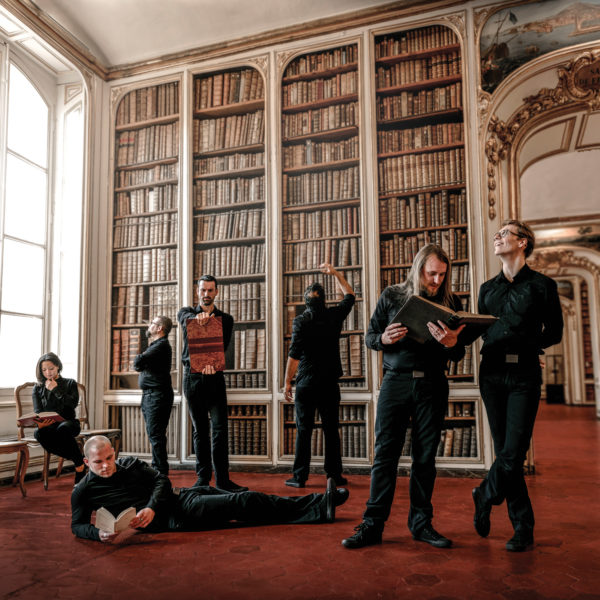 Links:
Release date - 22/02/19. Dronte are talented, different and magical.