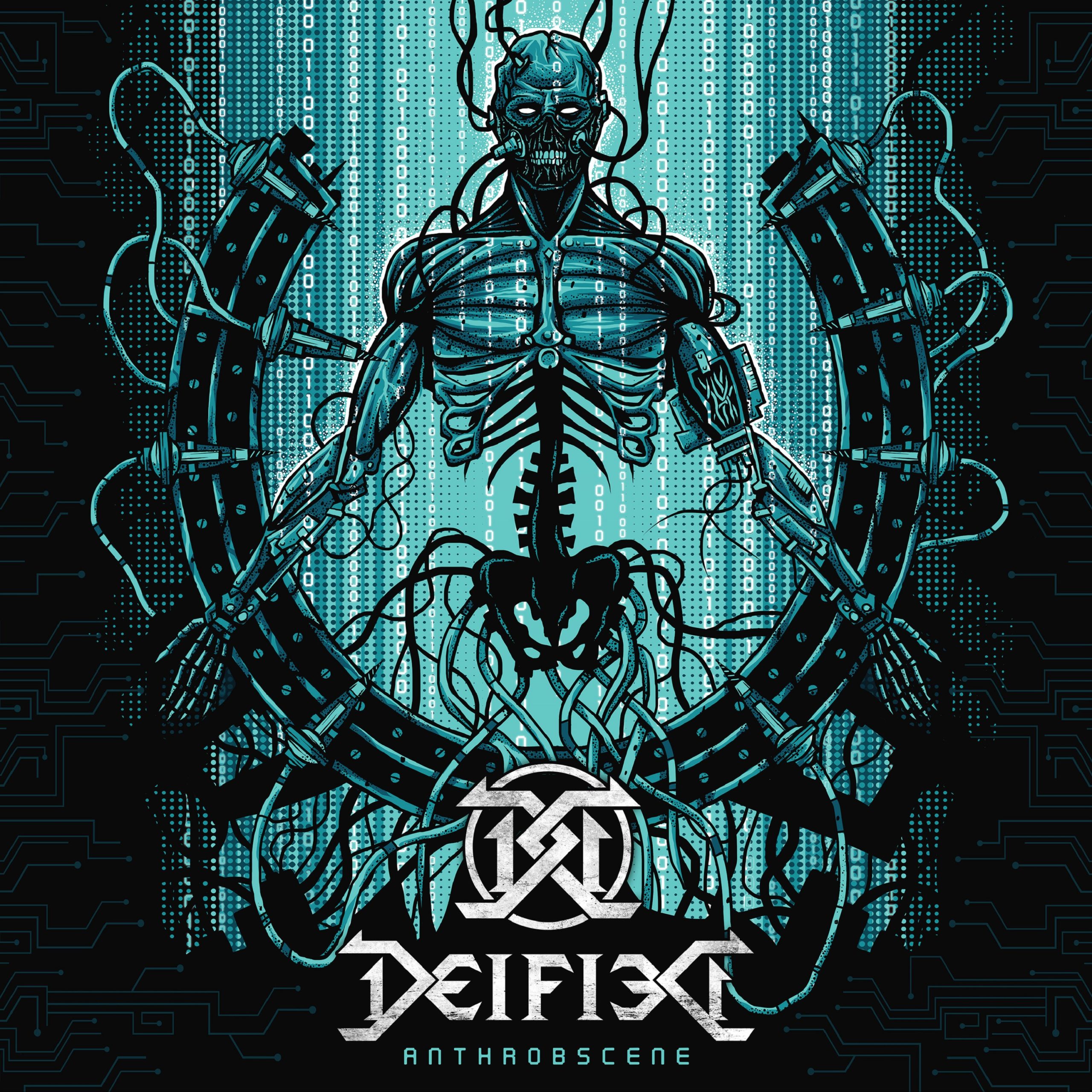 Something wicked this way comes courtesy of death metallers Deified with their raucous new mini album release Anthrobscene due out on May 29th, 2020. The ferocious five have certainly channeled a lot of hate here as a pounding call to arms instrumental 'Prelude' sets the scene for the apocalyptic churn of 'Dark Desires'. Riffs mangle alongside seismic drum patterns pinned down by a cathartic vocal from Jamie Hughes. The only thing broken during 'Broken Matrix' is the sound barrier by a cacophony of full on death metal. Riffs grind and slash over a kick drum delivery of speaker rattling prowess!
A shout it out from the rooftops vocal that follows a skin crawling spoken word intro adds ire to the soundtrack of armageddon 'Enemies Within', all brain mangling riffing and turbocharged drum patterns. A short industrial tinged blast of percussion comes from 'Intermission', the calm before the storm of 'Apotheosis-Rebirth'. It's a belligerent bludgeon of lyrics spat out at auctioneer speed and the musical backing is five minutes of feral fury. There is no let up in ferocity for the pit opening pummel of 'Blood Under The Bridge' that contains some of the most vitriolic vocals I've heard for quite some time.
This very impressive release ends with one last thwack to the ears from 'An Ode To Armageddon'. It's a mental instrumental as a sedate intro of guitars and synths are bullied aside for a lesson in brutality.
Anthrobscene mini album track listing :-
Prelude.
Dark Desires.
Broken Matrix.
Enemies Within.
Intermission.
Apotheosis-Rebirth.
Blood Under The Bridge.
An Ode To Armageddon.
Deified band line up :-
Jamie Hughes – Vocals.
Matthew Pike – Guitar.
Alistair Blackhall – Guitar.
Tom Simm – Bass guitar.
Jordan Stanley-Jones – Drums.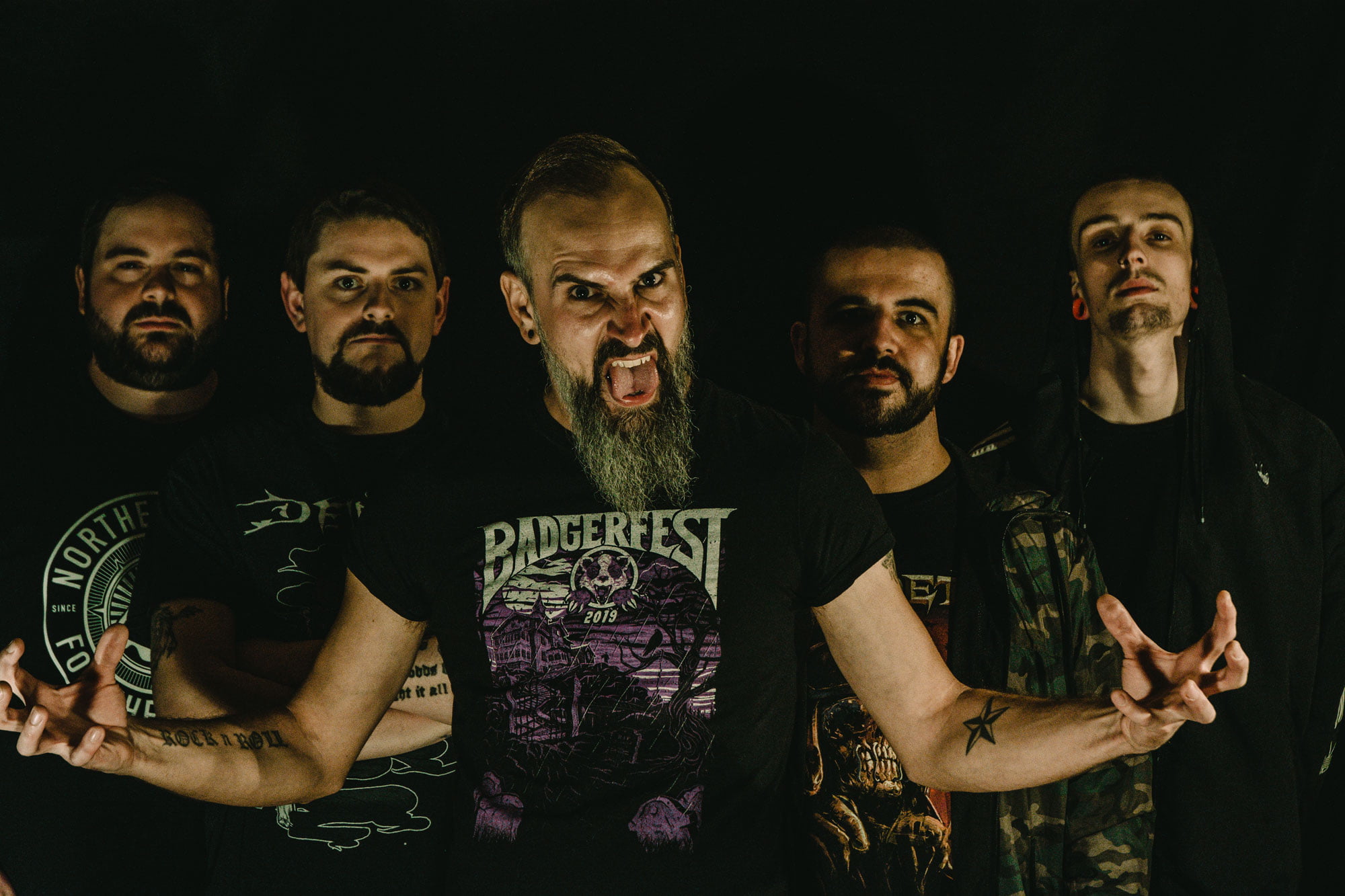 A masterclass in brutality!