Released a couple of years prior, Dead Man's Whiskey have now reissued this their debut album as an expanded version. The whole thing has been re-mastered and has also introduced two new songs, 'Raising Hell'  and 'Racing Bullet'.
These guys are another band that sit outside the comfort of my usual genre, but that doesn't mean I haven't enjoyed what I've heard because I have, in a way I never thought I would. There's so much great music out there, so many bands that need to be heard.
'Under The Gun'  and Dead Man's Whiskey are no different. 'Live, Loud & Ready'  is a masterpiece of rock'n'roll however you decide to look at it. A proper thumping track to start an album, which I didn't think could be topped here. But wait, what a opening riff to 'This Fight'.  This is Rock at it's very best. Stop-start-stuff with everything that's British.  My opinion is that there are so many different bands that can represent British Rock in so many ways and DMW are in this elite.  'My Year'  epitomises exactly what I'm saying here.  It has everything. Rock, soul, feel, hope.
'Hoe Street',  is stonkingly Motley Crue. And you know what, it betters them. These guys ROCK!! Imagine mixing Motley Crue with a British twist, shaking in violently, and then marinading it with DWM, that's 'Hoe Street'. Perfectly brilliant rock'n'roll.
'Make you Proud'  is a fantastic power ballad. It's near Perfection. The opening riff is very similar to Creed's 'One Last Breath'. Nico Rogers' vocals perfectly poised. This is one of the best ballads I have heard for a very long time in any genre. Listen to the guitar solo. If there's ever a perfect song with feel and atmosphere then this is it. And if a song can ever give anyone inspiration, then 'Make You Proud'  is that song.
'War Machine'  is another riff-fuelled mid-paced track. Reminds me a little of Black Stone Cherry in parts. It uses the same progressive riffs that add so much to their songs. 'Rooster Crows' follows the same formula as 'War Machine'  and it's chorus will surely grab your attention.
In regards to the two new tracks, these sit just nicely alongside the re-mastered ones. 'Raising Hell'   gives us a Black Sabbath style intro riff. In terms of pace, it's what I would call a 'chugger'. Lovely riff though. 'Racing Bullet'  closes things off nicely with it's faster pace. Both these tracks I believe will slip into the live show just nicely. Proper British Rock this. You have to check these guys out if they are playing near you, it would be criminal not to.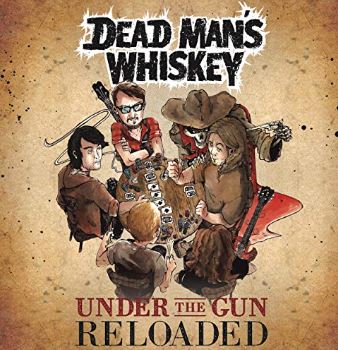 Track Listing:
1 – The Ballad Of Jack McCall
2 – Live, Loud & Ready
3 – This Fight
4 – My Year
5 – Hoe Street
6 – Make You Proud
7 – War Machine
8 – Rooster Crows
9 – Raising Hell
10 – Racing Bullet
Line-up:
Nico Rogers – Vocals   /   Billy Cons – Lead Guitar
Elliot D'Alvarez – Rhythm Guitar   /   James Titley – Bass   /   Charlie Gray – Drums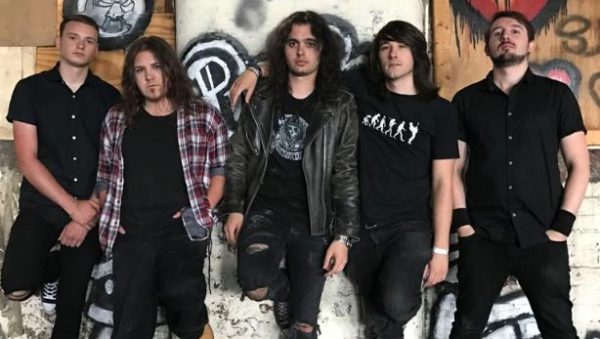 Links:
Facebook   Official Website   Twitter
Release date: 05/04/19. Length: 45:58 Proper British Rock. Awesome.