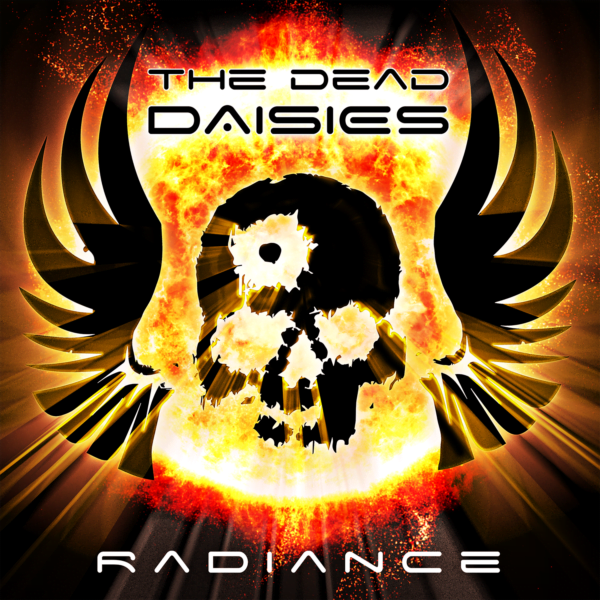 Welcome back The Dead Daisies who are still showing plenty of life with the release of brand new sixth studio album Radiance! It's definitely the heaviest I've heard them play as you only get one slow song amongst the other nine headbangers! In my opinion it's also their strongest lineup due to the return of Brian Tichy on drums. The Australian-American supergroup has undergone many line-up changes since its formation in 2012 by rhythm guitarist David Lowy and the lineup is completed by Doug Aldrich on lead guitar/vocals and Glenn Hughes on lead vocals/bass guitar.
The album starts as it means to go on with the banging 'Face Your Fear' as a monumental main riff makes its point that heralds a bass thump and the first of many vocal masterclasses from Glenn. Not to be outdone, the midway guitar solo ups the mayhem. There is barely time to take a breath as 'Hypnotize Yourself' is a riff-heavy rocker to hit hard and heavy towards dreamy verses and full-on choruses.
'Shine On' rages along on illuminating grooves that don't change down the gears especially when Glenn pushes his vocals to the limit.
'Radiance' eases the foot off the pedal but loses none of its bombast.
My favourite track of mine is 'Born To Fly' due to more superlative riffs that fire it along on catchy rhythms and helium fuelled vocals.
A voice box adds an extra edge to 'Kiss The Sun' to make it a brooding bruiser until all hell breaks loose midway for some fretboard fury off Doug.
The grungy 'Courageous' is a headphone rattling boisterous blast and a tongue-in-cheek vibe comes from a sassy lead vocal.
'Cascade' is a seismic song of brick heavy riffing.
Glenn soars skywards throughout 'Not Human' as well as laying down hefty bass lines to make double trouble with the roaring riffs.
Finally we get chance to calm down and appreciate the subtlety of closing track 'Roll On'. It's an ethereal ballad to warm up the coldest of hearts. At a running time of only three minutes it still has time to beautify with a laid back guitar solo backed by orchestral strings.
Purchase links to Radiance and other band info are here:- https://www.facebook.com/TheDeadDaisies I http://thedeaddaisies.com/ I https://open.spotify.com/artist/6VDAPUov4yNDHyQlPqrpNH I https://twitter.com/thedeaddaisies I https://www.youtube.com/user/TheDeadDaisies?sub_confirmation=1 I https://amazon.co.uk/Radiance-Dead Daisies/dp/B0B75289L8/?tag=plane09-21 I https://www.instagram.com/thedeaddaisies/?fbclid=I I https://linktr.ee/thedeaddaisies
Radiance album track listing:-
Face Your Fear.
Hypnotise Yourself.
Shine On.
Radiance.
Born To Fly.
Kiss The Sun.
Courageous.
Cascade.
Not Human.
Roll On.
Dead Daisies band personnel:-
Doug Aldrich – Lead Guitar.
Glenn Hughes – Bass Guitar/Lead Vocals.
David Lowy – Rhythm Guitar.
Brian Tichy – Drums.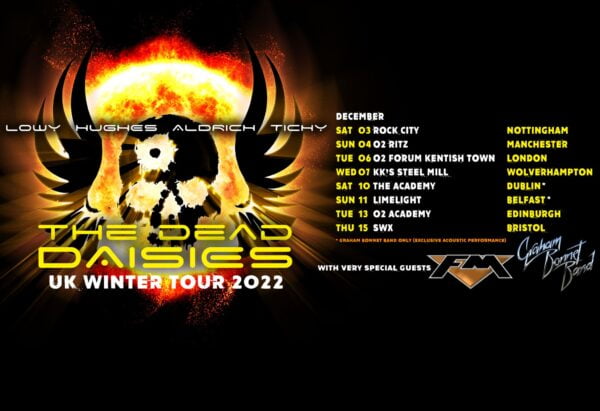 The Fantastic Four of Dead Daisies channel their superpowers into new studio album Radiance.