At the end of March Dakesis released their latest album Fractures. As such this review is a bit overdue but I'm going to take the view that April didnt happen (if it did then surely we'd remember doing stuff), so that means the album has only been out a couple of weeks ;)
Birmingham band Dakesis formed in 2008 and released a 4 track EP, following that in 2011 with their debut album "Trial by fire". Five years of gigging and a lineup change passed before their second album, 2016s "The new dawn". This was their first album since they changed from a 5 piece to a 4 piece band and the album proved they'd made a good choice as it was a great album. Now, 4 years on, we've got a new album.
I can honestly say that my first impression on listening to the album was "Wow – this is superb". I was hoping it was going to be better than "The new dawn" – after all, who doesnt want to see band's continually improving, but the scale of the change is staggering and this far exceeded my expectations.
The album opens with "EOS", a lovely instrumental piece with some nice strings used – it's the sort of track that you expect from far bigger bands. The track leads seamlessly into "Ends of time pt.1" which is when the electric guitars kick in and then the vocals. It's a great track with lots of power and energy. That really sets the tone for the album – it's got lots of power and energy but it's also got a lot of intricate detail in there too.
"Legacy in memory" is a softer song with piano and some lovely vocals from Gemma. A nice change of pace before the 15 minute behemoth that is the title track, "Fractures".
One huge shame about the current virus situation is that it led to the cancellation of the launch gig for this album – having listened to the album a lot I'm sure the songs are going to sound absolutely epic when performed live.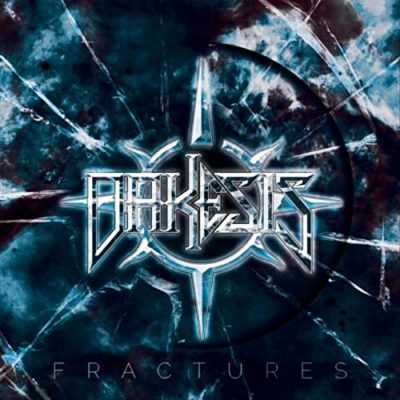 A fantastic album – highly recommended.
Track listing:
1. EOS
2. Ends of time pt 1
3. Ends of time pt 2
4. Overthrown
5. Kairos
6. Surrender your fears
7. Hold forever
8. Legacy in memory
9. Fractures
A fantastic album - highly recommended.