D-A-D release their long awaited new single 'Burning Star', out now on AFM Records.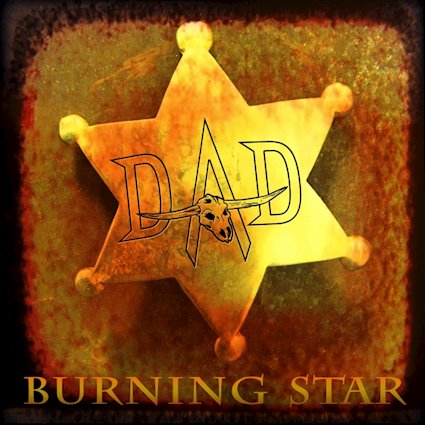 It's taken them eight years, but Denmark's foremost rockers are finally ready to reveal their new material. Old fans are bound to rejoice when the gang strikes a chord on opening single 'Burning Star'. The studio might have been idle for a few years, but the tour schedule hasn't and the demanding life on the road has likely helped lead the band back to the straightforward setup of guitar, bass, drums and vocals. This is a fast-paced bolt of raw energy – no detours.
Fast & Philosophical
However intense, the banging and roaring still leaves room for reflection too – lead singer Jesper Binzer compares it to "doing 120mph in a stolen car, blasting down to the shore, to then sit there looking out at the ocean, contemplating life". The frontman continues "there are times when you need a helicopter view … and there are times when you need to go all the way to the sun, to get the full picture."
"This is D-A-D at its purest, clearly tied in with our history" adds guitarist Jacob "Cobber" Binzer, and when the four of them fill venues across Denmark this spring, fans can expect both this and other samples from the upcoming and long-awaited album, pledging more of the quartet's distinct brand of action rock. While waiting for the album, let 'Burning Star' get the house rocking.
Out now on AFM Records.
Order here: https://MermaidRecords.lnk.to/BurningStar
Facebook: https://www.facebook.com/d.landafterdark/
Instagram: https://www.instagram.com/d.landafterdark/