Old musicians rule, ok! Point proven by the debut CD single 'Shangri-La/Gypsy Blood' from Crossover, taken from their debut album The Endless Road. They formed in 2017 by guitarist Paul Gaskin (Gaskin) and drummer Gary Pearson (Vardis). Line up changes resulted in new members joining as the single begins with 'Shangri-La' and from the off I was getting vibes of Mink De Ville and Santana.
It flows beautifully on luscious melodies to make it so laid back it's practically horizontal. A haunting lead vocal from Mike Starrs, earworm percussion from Gary Pearson, bubbling bass from Neil Murray and majestic guitar lines from Paul Gaskin make for an impressive start.
'Gypsy Blood' is performed by the regular band, a really really feelgood song to blow away the darkest of clouds. Guitars and keyboards share the high kicking intro as the verses are delivered in preacher style. Mighty "Whoa oh oh's" precede a full on instrumental midsection until it crosses the finish line on an adrenaline rush outro!
Purchase links and band info are here :- https://www.facebook.com/groups/1473501032735111
Crossover band line up :-
Mike Starrs – Lead Vocals/Harmonica.
Martin Howells – Keyboards/Vocals.
Ken Lorenz – Bass Guitar/Vocals.
David Pick – Drums/Vocals.
Paul Gaskin -Guitar/Vocals.
Guest musicians :-
Neil Murray -Bass Guitar.
Gary Pearson – Percussion.
Kevin Riddles – Bass Guitar.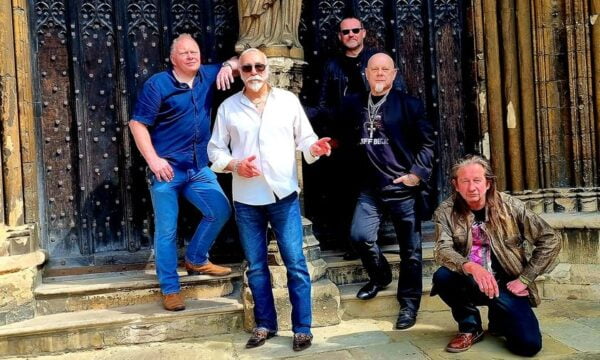 Debut single Shangri-La and Gypsy Blood by Crossover are double trouble as they hit hard and heavy!