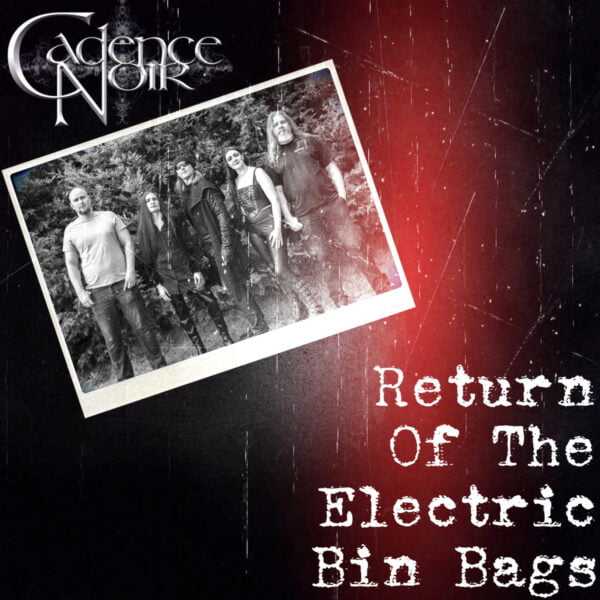 It's always a joy to review self proclaimed "UK Goth Folk N Rollers" Cadence Noir. Their releases may be as rare as rocking horse shit but they always come up smelling of roses, point proven by their garden of delights that is the just released EP Return Of The Electric Bin Bags, another collection of tunes with titles that make Half Man Half Biscuit sound like Shakespeare.
It would be impossible to be statuesque for opening song 'Statuesque' as these three frantic minutes of 'Go Buddy Go' like Stranglers riffs are interspersed with jolly high kicking medieval jigs.
'The Donkey And The Elephant' is a darn sight more fun than The Owl And The Pussycat as another three minute bluster (is the EP turning out like Reign In Blood?) to get you jiggy with it! If you think Primus are crazy then check out these lyrics! It gets a bit sensible midway with a bluesy jam but abnormal service is quickly resumed!
Wouldn't it be great in a parallel universe if Carol Decker showed up at a gig to sing 'Black And Decker'?
It's a glorious ditty to blow the clouds (and my hangover) away as it's a hair and hell raising celebration of jazzy chords and earworm violin mayhem. A bonkers but beautiful song.
For 'Something Something Nuclear War' they briefly swap their court jester hats for tin helmets and dive into the nearest bunker for a death metal dirge but it still has enough catchy hooks to keep up the British stiff upper lip, what what what!
A sensible song pops up now again but when they do it's a thing of beauty so the final song of this rollercoaster ride of emotions EP comes from 'Washing Up' and once again they've made this old git shed a tear or ten. It's a heart melting piece that picks you up and takes you to the pub to cheer you up at the end of this baroque tinged ballad with a spotlight stealing lead vocal from Adrien Perrie.
Purchase links to the EP and other band info are here :- http://Cadencenoir.bandcamp.com/ I https://www.facebook.com/CadenceNoir I https://www.youtube.com/channel/UC2kb6CwpIEHr_CrL31UgcKg
Return Of The Electric Bin Bags EP track listing :-
Statuesque.
The Donkey And The Elephant.
Black And Decker.
Something Something Nuclear War.
Washing Up.
Cadence Noir band line up :-
Ade – Guitar/Lead Vocals.
Tom – Bass Guitar.
Emma – Violin.
Nick – Guitar/Backing Vocals.
Dave – Drums.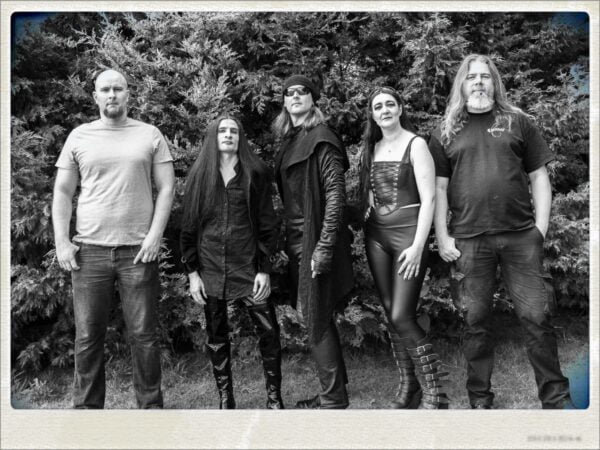 Cadence Noir, the metal version of the Addams Family return with new EP, the tongue twistingly titled Return Of The Electric Bin Bags!