BULLET FOR MY VALENTINE COMMISSION OFFICIAL 'WAKING THE DEMON' HONEY MEAD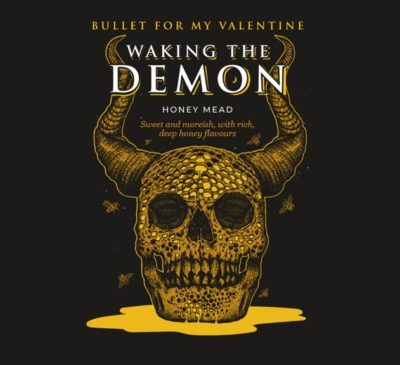 Bullet For My Valentine, one of the biggest British metal acts in musical history, have commissioned a honey mead – a drink loved by the band and now available for fans to enjoy too.
Mead is the oldest recorded alcoholic drink and is surrounded by myth and legend, a drink of warriors and poets with acclaimed mystical properties.
Waking the Demon Honey Mead is a ferment of honey, water and spices to create a smooth, rich drink which can be enjoyed on its own or mixed as a base for cocktails.
A rich honey flavour with balanced acidity, honeyed notes and a backing of gentle spice.
Like the Demon, there is hidden strength here (14.5% ABV) and not to be toyed with!
Purchase a bottle HERE.
Fans can also purchase an official 'Waking The Demon' t-shirt HERE.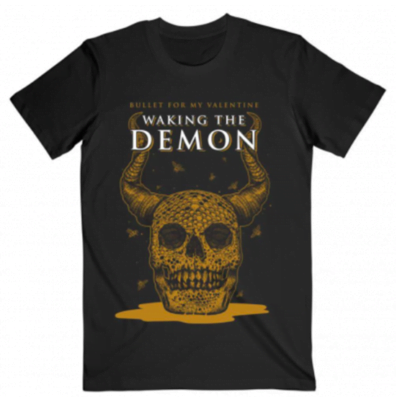 With over 200 million streams on Spotify alone; headline festival performances including Slam Dunk (UK), Wacken (Germany), Vainstream (Germany), Knotfest (Mexico), Vivp El Rock (Peru) and huge tours all around the world, visiting Russia, USA, Hungary, Greece, Chile, Argentina, Mainland Europe, Brazil and more; Bullet For My Valentine continue to stand their ground as behemoths of the metal scene.