Arjen Lucassen is back with another Ayreon album. The amazingly talented multi-instrumentalist is unusual in that whereas most musicians with several projects will sit down and write for a specific project, Arjen writes and goes where the music takes him, so a writing session may evolve into a new Ayreon album, a new Star One album or a new Gentle Storm album – or something completely different, he never knows when he starts writing. Happily for Ayreon fans his recent writing has generated this new Ayreon album – Transitus. This album has been several years in the making and it's definitely worth the wait.
Ayreon is a project rather than a band – it's Arjen Lucassen who writes everything and plays most of the instruments then brings in some guests to add to the music – on this album for instance he's got Patty Gurdy playing the Hurdy Gurdy, and two special guests add their guitar magic to one track each – Marty Friedman and Joe Satriani. There are also a number of other musicians playing instruments such as trumpet, trombone, flutes, cello and violin. Where Ayreon really takes things to an epic level though is with the vocals with each album featuring a diverse cast of singers. This album features the talents of Dee Snider, Marcela Bovio, Tommy Karevik, Simone Simons, Johanne James, Caroline Westendorp, Michael Mills, Paul Manzi, Cammie Gilbert and Amanda Somerville all on lead vocals. There are a few other singers too on backing vocals and also a choir. There's also the narrator, which in this case is none other than one of the best actors to play Doctor Who, Tom Baker.
So you've got an amazing cast of singers, a talented group of musicians and an amazing writer – so what else could you ask for? Well it's a concept album – like all Ayreon albums there's a story running through it, it's a double album, there's a 4CD earbook version, and there's a comic of the story.
I could spend hours writing about the album, but I wont – Ayreon fans will have already bought the album like I did, (which is why the record label had to invest in seriously boosting the capacity of their webstore to avoid it collapsing under the weight of orders the moment the pre-sale started). Also part of the pleasure with an Ayreon album comes from hearing it yourself for the first time an making your own mind up.
Ayreon albums are Prog on an epic scale. The music is simply fantastic and the way the various singers interact on the songs is superb – while some songs may have one main singer, many have multiple lead singers making it in many ways a prog musical as the story progresses through the songs. While the lyrics weren't included in the CD, Arjen has made them freely available for people as reading the lyrics helps get the most out of the album. Yes you can listen without the lyrics and you'll thoroughly enjoy the album, but reading the lyrics adds that bit extra. It's a gothic ghost story with Transitus being the place between heaven and hell rather than being part of the Ayreon universe that has included most of the albums to date.
It really is a masterpiece and I'd recommend it to any prog fan. Lets hope that once covid restrictions are lifted to once again allow live music then Arjen might bring this album to the 013 in Tilburg for some spectacular live performances.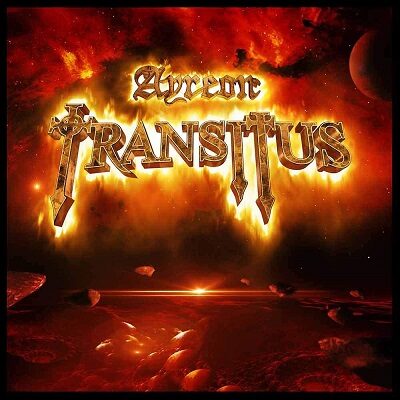 Track listing:
CD1
1. Fatum Horrificum
2. Daniel's Descent Into Transitus
3. Listen To My Story
4. Two Worlds Now One
5. Talk Of The Town
6. Old Friend
7. Dumb Piece Of Rock
8. Get Out! Now!
9. Seven Days, Seven Nights
CD2
1. Condemned Without A Trial
2. Daniel's Funeral
3. Hopelessly Slipping Away
4. This Human Equation
5. Henry's Plot
6. Message From Beyond
7. Daniel's Vision
8. She Is Innocent
9. Lavinia's Confession
10. Inferno
11. Your Story Is Over!
12. Abby In Transitus
13. The Great Beyond
It really is a masterpiece and I'd recommend it to any prog fan.