Returning after a four-year hiatus with a brand new look, Anti-Clone is back with their new EP 'Human'. 
Written with cataclysmic recent world events in mind, 'Human' is a step into the mindset of four people trying to contend with everyday life while the world appeared to be burning around them. 
As a follow-up to *2016's ' The Root of Man' debut album, 'Human' takes on a more melodic, nuanced sound that still promises as much aggression as its predecessor. 
Recorded at Red City Recordings, Manchester and Safe Haven Studios. Produced by David Radahd-Jones (Heaven's Basement). The EP was Mastered by Grant Berry at Fader Mastering.
* As featured by: Metal Hammer Magazine / Kerrang! Magazine / Powerplay Magazine / Scuzz TV / HMV + many more.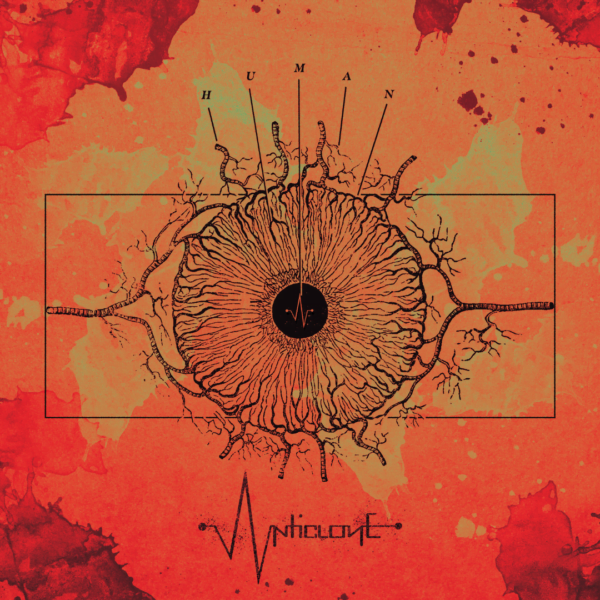 Anti-Clone's 'Human' EP is released on 16th September 2022.
BIO:
Originally formed in 2011, Anti-Clone has come a long way since the Axe and Cleaver in Boston. The nu-metal/ industrial juggernaut released their debut EP 'Hands Sewn Together' in 2014 to critical acclaim, garnering reviews in magazines such as Big Cheese and Terrorizer. Produced by Matt Hyde (Slipknot, Bullet For My Valentine, Machine Head), his wealth of experience with some of the world's best known metal bands was invaluable in shaping the fledgeling band's sound. On the back of this release they went on a full European tour with Ragga metal titans Skindred, exciting audiences from France to Poland and everywhere in between. 
Anti-Clone followed up 2014's 'Hands Sewn Together' with 2016's 'The Root of Man', again produced by Hyde. The general reception of the album was fantastic, with a 4K review from Kerrang! (as well as full page feature and video of the week) and a 7/10 review from Metal Hammer (as well as 'HOT NEW BAND'), among many, many more. The success of this album saw Anti-Clone joining such acts as Mushroomhead, Hacktivist, Bleed From Within and Dope, as well as playing at the 2016 edition of Bloodstock festival, 2017's inaugural HRH Metal, Amplified Festival and a headline slot at one of the stages at MacMillanfest. 2017 also saw the band embark on their debut headline, exciting audiences all over the UK.
Major lineup changes saw the band undergo a period of hibernation from 2018 onwards. However, Anti-Clone is very much back in the saddle now with 2022's comeback release 'Human'. Produced by David Radahd-Jones at RED Studios in Manchester, his attention to detail led to the honing and refining of what the band wanted to accomplish in this new phase of its existence. This release sees the band explore a new more melodic sound while retaining the cutting edge that established them in the first place. Get ready to experience the new Anti-Clone and the new world order.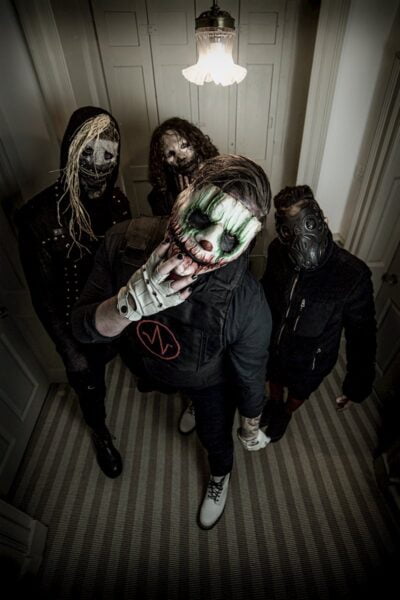 Anti-Clone is:
Vocals – Peter "CLΩNE" Moore
Guitar – William "26" Richardson
Bass – Pat "KAKES" Godin
Drums – Drew "ALPHA" Moore
Connect with Anti-Clone:
Facebook: https://www.facebook.com/AnticloneHQ
YouTube: https://www.youtube.com/user/AntiCloneHQ
Twitter: https://twitter.com/AnticloneHQ
Instagram: https://instagram.com/anticlonehq