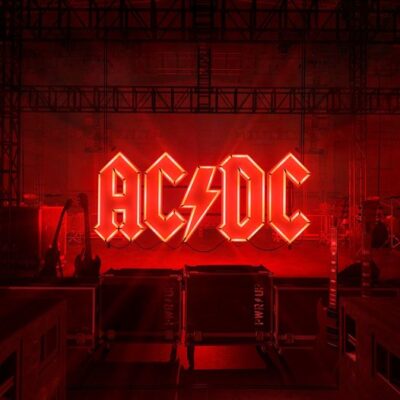 For well over forty years I've been listening, watching, headbanging and singing along to AC/DC, the greatest rock and roll band EVER! They have always done things their way, thundering along like a force of nature through many trials and tribulations.
The losses of lead vocalist Bon Scott in 1980 and rhythm guitarist Malcolm Young in 2017, who formed the band with his brother Angus in Sydney, Australia 1973 were devastating to the band and the fans and there has been no new music since the Rock Or Bust album in 2014 but in 2018 Brian Johnson, Phil Rudd, Stevie Young and Angus were photographed at a recording studio in Vancouver, fuelling the fire of a possible reunion.
So fast forward to the present day and the joyous news that they are back and biting with a series of teasers coming from the band website on September 28th with a video clip of their lightning bolt logo and the sound of a guitar being plugged in. This was followed by a photo of Angus' old school in Sydney but better still was a photo of the new band line up confirming Phil Rudd was back on drums, Cliff Williams on bass guitar, Brian Johnson on lead vocals, Stevie Young (Angus and Malcolm's nephew) on rhythm guitar and of course, Angus on lead guitar.
As if this was not mindblowing enough, they've confirmed that their seventeenth studio album Power Up will be released on November 13th. Made up of twelve tracks that include 'Shot In The Dark', the first single taken from it. So after all the anticipation, is it any good? Well this ballbreaking bad boy boogie had me hooked from the earworm main riff that will have you duckwalking like Angus around the room! At the ripe old age of 70, Brian still has that sandpaper rasp and his libido has not waned either, point proven by the lascivious lyrics of the pre-chorus and chorus of "You got a long night comin' and a long night pumpin'. You got the right position, the heat of transmission". "A shot in the dark make it feel alright. A shot in the dark all through the night. A shot in the dark, yeah electric spark. A shot in the dark beats a walk in the park,yeah".
They manage to cram all this and the two verses in just over three minutes, no flannel, they just hit us hard and heavy and it bodes well for the rest of the album.
Pre-order links to the album can be found below the video :-
http://https://youtu.be/xNhn1KOqq8g
Fire your guns for the shot in the dark!